Hands, like any part of the body, need targeted care. This is especially true of those whose hands are constantly in contact with water during the day, be it cooking or cleaning. But in the winter, the hands are still affected by the wind and frost!
Today I want to share my experience in the use of creams firms 365 days, Akvatel and Garnier.
Immediately make a reservation that those creams that obviously do not give any effect and do not suit me, I just do not linger. I give them to my grandmother. If she is not suitable for the hands, then she will put a leather bag on them, removing for the winter, or shoes)) In a word, she always wears them.
Complex hand cream 365 days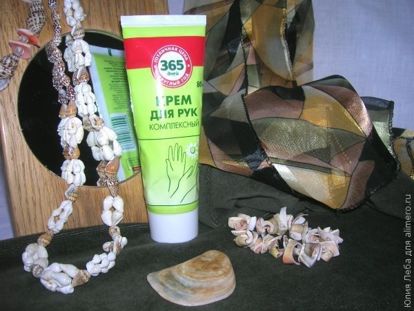 The cream brand 365 days is a specialized product that can only be bought in the hypermarket Tape. The slogan of this company is: 365 days – great price all year round. In principle, this is true.
At once I will make a reservation that this company produces … probably, everything that is possible. But to me, from the tested products of this brand, besides this cream and even a chocolate bar, I will more or less respond well to nothing))
I was interested in the price. As far as I remember, it cost 22 rubles. I wanted to try what this cream is.
I love pretty thick creams. The cream has a 365 days consistency quite liquid. Involuntarily always squeezed out of a tube, the amount is greater than expected.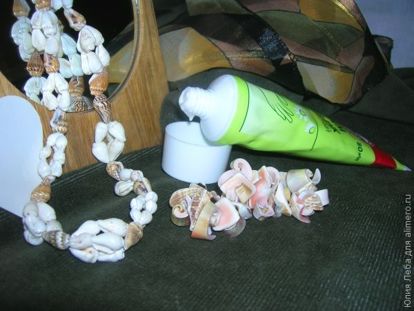 Smell can not be called either pleasant or unpleasant, used perfume Rice cream. In general, I am very picky about smells. This smell is too rich for me.
On the back of the cream stated that it perfectly nourishes, softens and eliminates dry skin. At the expense of fine – I do not know, but not for long. No wonder in the method of application it is written that it should be applied during the day and at night.
I used to use the cream once a day – before bedtime. Of course, if there are no special circumstances. Therefore, using this cream once a day is not enough for the skin of my hands.
If you follow the advice and apply it throughout the day, the effect is more noticeable. In any case, if the hands are not much drained, this cream copes with its task.

pros
– low cost
– softens and moisturizes the skin
– effective when used throughout the day
Minuses
– long absorption
– short duration
– too saturated smell
Conclusion
I believe that this cream is good for its price. And during the day, when contact with water is expected soon, and dryness brings discomfort – it will perfectly cope with this situation.
Cream-gel for hands and nails tonic Akvatel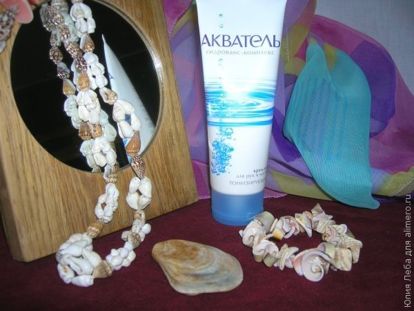 My godmother works in a pharmacy and, of course, knows the products available on the market, as they say, along and across. So I once asked her if there were any hand creams with a mild odor. Then she advised me Akvatel creams, which are produced by the cosmetic company Spring.
The smell of Akvatel products is not only pleasant, but also less intense than usual with creams. This makes me very happy, because I pay much attention to this.
I used tonic, milk, various creams for hands and feet, liquid and solid soap of the Aquator brand – I like everything. In my opinion – the best combination of price and quality, which is rarely found.
I am rather skeptical about cosmetics, divided into types according to age. Therefore, despite the inscription anti-aging on one of the creams Akvatel, then 23 years old (it was a couple of years ago) bought it for a sample.
Since then it is one of my favorite creams! But, alas, it is very rarely possible to buy it lately. Therefore, I use what is in the free market.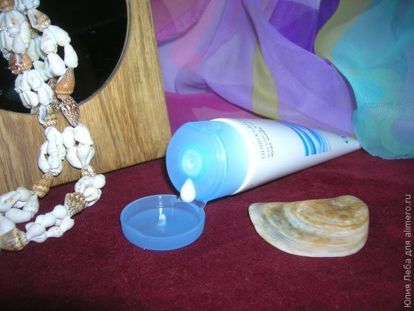 This tonic cream-gel has a pleasant and not sharp smell, absorbs well, moisturizes the skin. The consistency is closer to the middle one, I still love it thicker. It strengthens the nails well, but the problematic dry skin areas lose their elasticity after the first contact with water.
pros
– pleasant and not too intense smell
– low cost (30 rubles)
– pleasant sensations when applied
– well absorbed
– strengthens nails
– moisturizes the skin of the hands


Minuses
– short-term effect of the cream in problem areas
findings
In general, I think the cream is good. Perhaps, with a smaller negative impact on the hands than on my own, he would have perfectly and for a long time dealt with moisture. But due to the lower intensity of the smell, I am ready to forgive him for this minus in use. I bought and will buy this cream further =)
Hand cream Natural care Garnier hand with aloe vera extract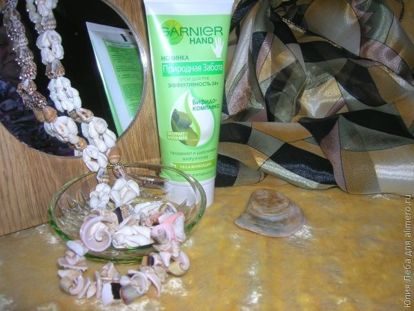 I constantly use Garnier make-up remover, I am very pleased with it, so when I saw the cream of this company, I decided not to go by.
In addition, I like the design of cosmetics from this company – pleasant green colors, usually in combination with light caps.
Immediately noted for myself – the smell is pleasant. But, again, a little would reduce its intensity. The consistency is medium, the cream is absorbed quickly, the sensations in the distribution of the cream are pleasant.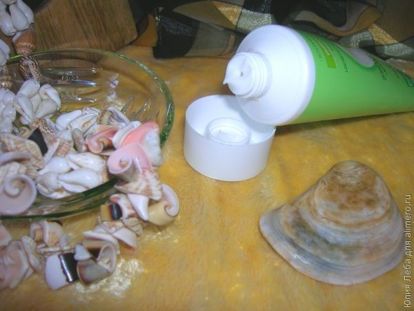 I have a positive attitude to aloe vera extract in all products of any company, and this cream is no exception.
The cream is declared as moisturizing, the promised effectiveness is 24 hours. Hands after him really forget about the feeling of dryness, the skin is silky, but … not for 24 hours.
I can make a discount on the fact that after all I spend a lot of time in the water, so my hands need careful and intensive care.
pros
– nice smell
– reasonable price (45 rubles)
– nice design
– well absorbed
– makes the skin soft and silky


Minuses
– the effect does not persist for the stated 24 hours
Conclusion
I liked the cream. A good option for the care of the skin of hands, although I can not say that the most optimal for me. I think I'll buy it more than once.
I think that only by trial and error can you find the best option for yourself of any cosmetic product. Yes, and sometimes you want to experiment! =)