Good day!
Today I want to show you my recent acquisitions – a mask and oil for the lips of the Greek brand Korres.
You know, it happens that somehow, gradually, everyone around them starts talking about a brand, and only good! And sooner or later there comes a critical moment when it is no longer possible to endure, you have to try everything yourself)
So it was with my Greek cosmetics Korres. Somehow very actively began to praise her in blogs, then someone from her friends bought something – and everyone was very pleased. So I went to L'Etoile (and in our city these funds can only be bought there) in order to form my own idea.
My choice fell on two means. First hero:
Moisturizing mask with yogurt for normal and combination skin from Korres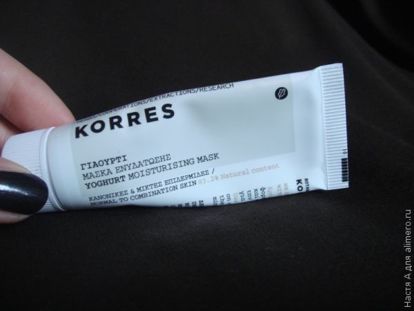 The manufacturer promised me long-lasting hydration and comfort for oily, but at the same time dehydrated skin, and I realized that it was about me. I have a problem, oily skin, and a cosmetic bag is teeming with cleansing and drying agents. But in the winter, I try to minimize their use, as the cold and so torments the face.
To choose a moisturizing and nourishing agent that does not turn my face into a fat pancake is very difficult. So I thoughtlessly took a little mask.
In a nice cardboard box we find a tube with a volume of 16 ml – quite, I would say, moderate for a mask. The mask itself is white, creamy, almost odorless: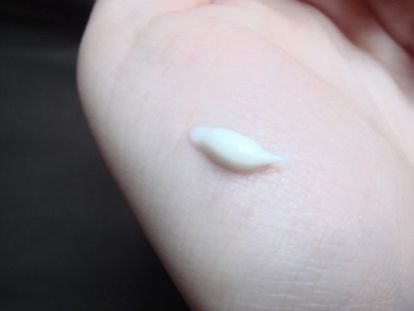 The method of using the standard – once or twice a week to read the skin for 10-15 minutes. When applied a little (but nice) cool. I can say that I really liked the mask – the manufacturer keeps its promises. The skin is moist, no hint of fat, if somewhere there was a slight peeling – disappears.
– great for oily, problem skin
– by 82.9%, according to the manufacturer, consists of natural ingredients
– without parabens, silicones
– almost odorless
– the only negative I can see here in the price is 500 rubles per tube, which is enough for several times, it can still be a little bit biting.
Great tool. If the issue price is not urgent, I highly recommend.
Mango Lip Oil from Korres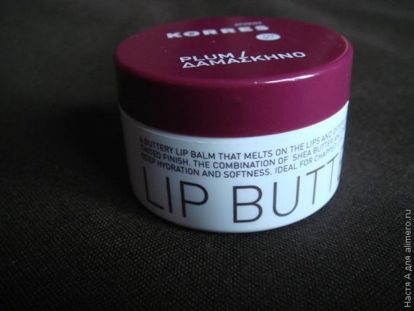 Oil should combine care and shade. For me (it's not a relationship with lipstick, and I want to emphasize my lips) this is a great solution. So bought without thinking. Doubts caused only shade, and, leaving the store, she was afraid that she had made a mistake – it seemed to hurt him so saturated in a jar.
The oil is packed in a white plastic jar (lightweight, convenient to carry, not like some glass). The color of the lid roughly corresponds to the shade. Open: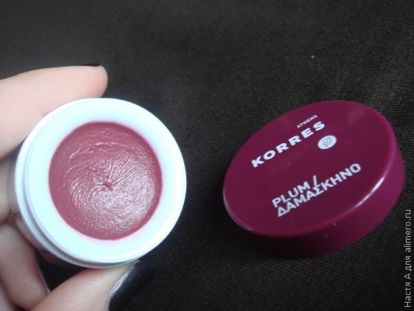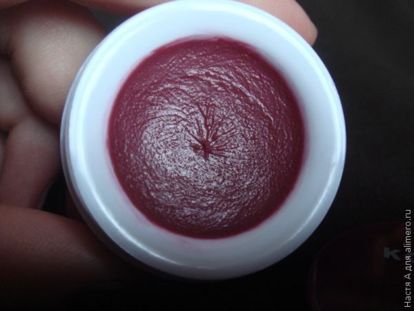 On the macro you can see that the oil has a slightly lumpy structure, but in everyday life it is completely unnoticeable, it is applied well, evenly, without any lumps.
And now let's see on the lips. Before: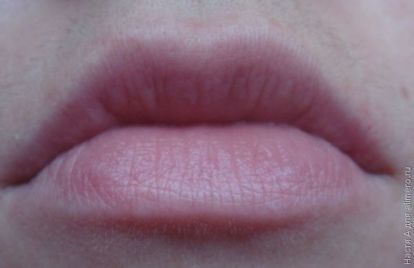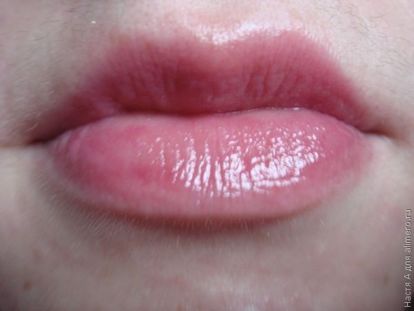 As you can see, the color lays down transparently, and not to name it too bright. I would rate the grooming qualities by 4, but the oil is inferior only to the most dense, nightly means. Compared with other tint balms-oils – above all praise.
– successfully replaces lip balm
– gives a beautiful shade
– the smell is felt only in a jar, disappears when applied
– you can choose from several shades
– no need to correct makeup
– a weak minus of the product, I would call perhaps the packaging. Many do not like money in jars, as applying them with a finger is not too hygienic, and a brush is a chore. In addition, the edge of a white jar is always in balm, and it looks not too neat (when it is open, of course).
The minuses can be found only if looking at it with a magnifying glass) For such sloths like me – what the doctor prescribed, who does not like the means two in one?)
In the end, I can say that the brand made a very good impression on me. Already bought their shampoo, I look at the decorative cosmetics (although on the Internet, in the city I have not seen).