Beautiful packaging, famous brand, and what is the content?
Frankly, my sister gave me this powder. Although, if I got to buy powder somewhere in a large cosmetics hall, I probably could have purchased the same one. Very much tempting she looks. And the description given by the manufacturer also intrigues:
The skin is never monotonous. To recreate an identical color to the color you need to mix a few shades. Prisme Libre is the first four-color powder.
To get the finest texture, the Givenchy Institute created the latest technology of the smallest particles.
The result: a new powder creates a transparent tone and natural radiance.
First impression – I wonder what kind of beast, and how to use it. Immediately opened a jar of powder. Inside a little puff, which of course pleases. I have two more powders and puffs in them. I lift the sponge, really – four different shades.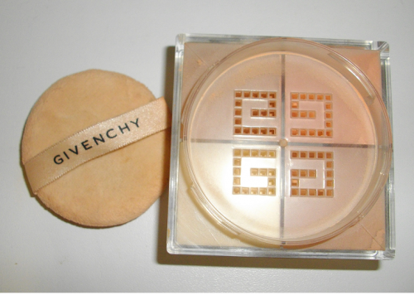 I have powder number 3 – Sweet caramel. It includes the following colors: white, light beige, dark beige and peach. Of course, just want to try it on yourself. I shake out a little powder, put on my cheek, the feeling is wonderful. Powder is very soft and pleasantly falls on the face of an invisible veil.
By the way, here this invisibility confuses me a little, as I love it when the powder eliminates skin imperfections. Although greasy shine gone. Already good. At least some plus. Probably, this powder is suitable either for owners of perfect skin, or else it should be applied on top of a tone.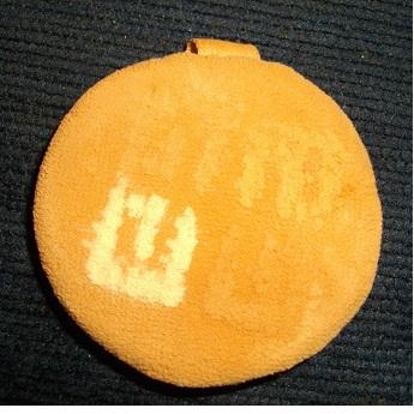 Second impression – hunting experiments. I try to mix the color according to my own idea, I try to shake out of the jar exactly those colors that I need, but alas. Colors pour as they like and as a result they always get the same shade. That of course I was extremely upset.
Epilogue


In general, I am not happy with this powder. Just an expensive toy in my beautician. Every time I put on makeup, she remains standing on the shelf. If I bought it myself, I would probably be upset, and as they say, a gift horse.
Although, of course, it is worth noting that the words of the producers turned out to be completely truthful, it creates an invisible veil of powder and the effect of natural radiance. As an option, it may be present on your shelf, but only if you have extra money.
My sister herself took the same powder, and on her oily skin she didn't fit well. So the sister was not pleased.
By the way, I wanted to upload a photo, how it lies on my face, but I can't even see it, but I can see all the flaws in my skin, so I decided not to post it.