Summer is just around the corner, so I want to tell you about the wonderful flying palette of shadows from Givenchy. I fell in love with her from the very first look, from the moment I saw an advertisement in Cosmopolitan magazine. I had to run around more than one store, since the series was limited, but he who seeks will always find one. I became a happy owner of two pallets at once – I decided to take a reserve.
Le Prismissime Yeux is a palette of nine bright summer colors. The case is beautiful and practical, inside, besides the shadows themselves, there are three brushes and a comfortable mirror. Shadows are more opaque than mother-of-pearl, however, there are small shining particles. At the time of purchase, I gave $ 60-70 per palette, I don't remember exactly.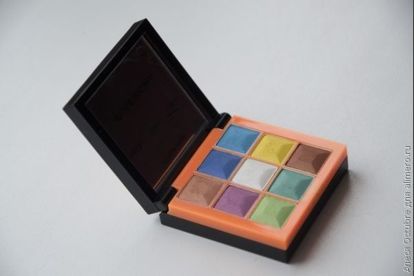 Shadows of quality, like all Givenchy products, but there are small drawbacks. So, in the advertisement it was stated that the shades are flashy and bright, but in reality this is not quite so. The colors are muted, only blue and brown are less bright.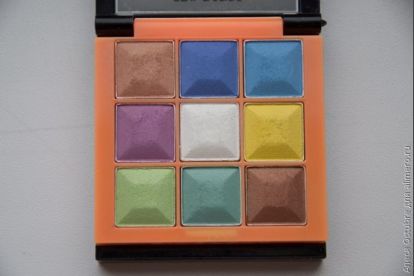 Personally, I am absolutely satisfied with this state of affairs, since I am not a fan of bright make-up, but if someone bought a palette, expecting to get neon colors, then he was probably disappointed. As for me, I am pleased with my purchase and do not regret at all that I bought two palettes at once.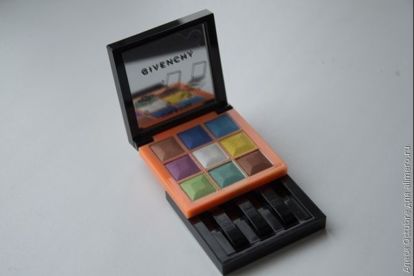 – a wide variety of colors
– comfortable brushes
– shadows are easy to apply and fit well for ever
– the brightness of shades does not match the stated
– roll off in 6-7 hours after application
If you use a wet method of applying shadows, the shades are much brighter than the original. Also, with a good base under the makeup, the shadows can last more than 7 hours, without the base something around 5 hours (tested on personal experience).