Good evening, dear ladies! I want to present you my third battle of cosmetics. Today I compare tonal creams diorskin nude and clinique repairwear.
Diorskin Nude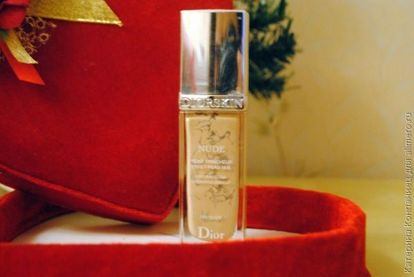 The manufacturer positions this foundation as consisting of 43% of mineral water and lightness and comfort giving the skin. And I was surprised that this is all true.
Wonderful wonderful. The bottle looks beautiful, the cream itself does not have a pronounced smell, does not leave the mask effect, which is a disadvantage of many creams. The skin becomes almost perfect, and the cream on the face is not felt at all.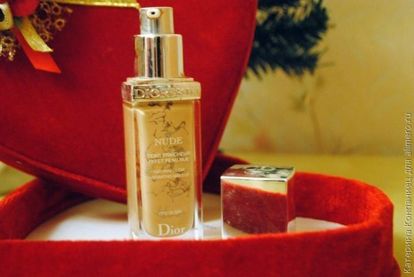 Pros:
– does not clog pores
– liquid texture, smoothly go to bed
– perfectly masks pimples and skin irregularities
– surprisingly, but it also treats the skin, if I did not think;)
Minuses:
– I personally had enough for a while, some very expensive
– dispenser sometimes jams that infuriates
Clinique Repairwear
This tonal cream makes me dual feelings. The manufacturer claims that this is a holiday for the skin. Sometimes yes, but sometimes … sometimes it causes a quiet tantrum in my skin, and far from a holiday.
The main disadvantage of the cream is that it must be applied on a moisturized face. And then we get a clean mask on the face, which still wildly peels off. Well, then the points.

Pros:
– perfectly hides acne
– evens the tone of the face
– resistant, long held
Minuses:
– the structure of the cream is thickish, which is not very convenient
– if before applying not to moisten the face, we get a quiet horror
– the dispenser broke well very quickly … or are these my hands?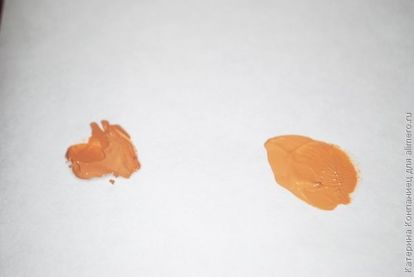 Right Dior, left Clinique
Conclusion: I would give an absolute advantage to the cream Dior. You yourself can look at the pros and cons described by me. But clinique is perfect for those who have serious skin problems, as well masks imperfections.
Let's just remember that everything is individual, and maybe someone will like masking clinique more …
Thanks for attention!