Not so long ago, three of my friends did plastic surgery. Two enlarged breasts, and the third adjusted the shape of the nose. Why they did it, and how it affected their lives, I will tell you today.
I do not see anything surprising in the fact that many people are unhappy with their appearance. From TV screens and monitors around the clock we are inspired by modern standards of beauty: model appearance with parameters 90-60-90, large breasts, regular facial features, perfectly clean skin.
The programs about reincarnation of unattractive people into successful handsome men are very popular. And they show us how much better a person's life has become, both personally and professionally. But is it really?
Big breasts. Story # 1
Before my eyes there are two examples of girls who have decided to resort to the services of a plastic surgeon for the purpose of breast augmentation. Both of them had surgery at a conscious age, and this was their personal decision.
The first girlfriend has increased her breasts from first to fourth in size just like that. She always wanted to have a big beautiful chest. She slept and saw how radiant her existence would be after the operation.
The result came to her liking so much that she does not hesitate to wear clothes that greatly emphasize her new dignity. However, she is so pleased with her appearance that her self-esteem soared to the skies. She was quickly noticed by a rich American restaurateur and also quickly married him.
My connection with her when she moved to the United States was cut off, but according to the latest information, everything with her husband is good and nice.
Big breasts. Story number 2
The second girlfriend increased her breasts after she learned that her husband had cheated on her. Her husband always liked very slim girls with big breasts. The friend herself was constantly on diets, worrying about each gram on her body.
After her husband was convicted of treason, she promised herself that she would make herself an ideal beauty and would henceforth and forever use men for selfish purposes.
She lost even more weight and made herself a third-size breast. Personally, I do not really like the combination of a very slim body and a disproportionately lush chest. But the friend was pleased.
After a while, her husband returned to her and she accepted him. I can not say that it was the chest that caused it. Most likely, the husband realized that he would no longer find such a pliable wife.
Is my girlfriend happy now? Not! But she benefits from this marriage.
A third friend of mine was worried about the shape of her nose from school. When she was a teenager, someone incorrectly joked about the features of her face, and she carried this insult up to the age of 31.
She didn't have much personal life, and she blamed the ill-fated form of her nose for all her failures. Under the knife, she lay down as soon as she could earn a surgery.
The result of a friend was pleased. But personal life has not become better. Now a friend blames her fat ankles for her love failures. But are they all to blame?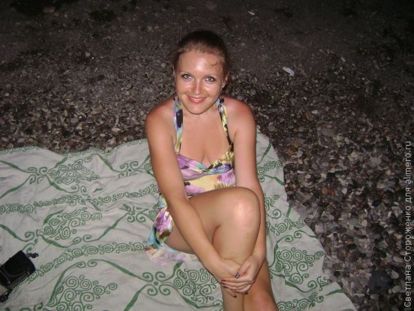 How do I feel about plastic surgery?
Honestly, I see nothing wrong with correcting my appearance with the help of professionals. What is the difference between the breast augmentation of my friends and the correction of my bite with the help of braces?
In my opinion, it is much more important to try to understand, and what really lies at the basis of dissatisfaction with one's appearance? Remark cruel teens? Treason husband? Or improve the quality of life and self-perception in general?
Would you like to change something in yourself with the help of plastic surgery?