Good evening to all readers of Alimero!
Today I want to present to your attention a review of the three creams Velvet hands, which produces Concern Kalina.
Earlier, I already wrote a topic about a cream and a mask for hands Velvet hands, but it was a different series – an innovative Beautology, each of which costs around 90-100 rubles.
And those creams, which will be discussed today, belong to a more budget segment. The price for each tube is 35-40 rubles. Therefore, I compare and give my estimates in accordance with cosmetic products of the same price category.
Each of them has a volume of 80 ml, it is recommended to use it within 6 months after opening. I also paid attention to the fact that they all passed dermatological testing.
1. Nutritious cream with shea butter, avocado oil and B5 pro-vitamin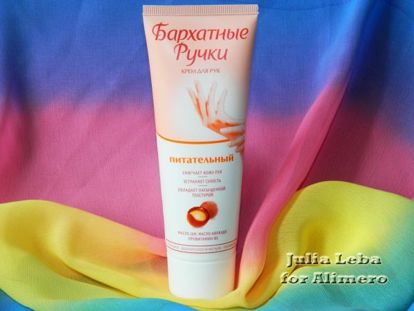 What the manufacturer says:
It promises intensive nourishment, softening, moisturizing, as well as a calming effect. And as a result – velvety, elastic, delicate skin of the hands.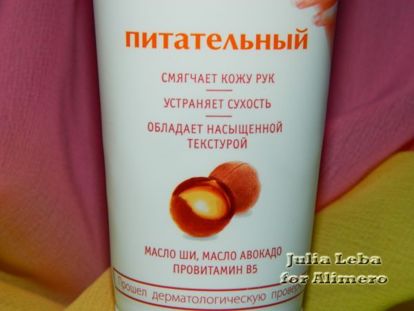 – The texture is really quite rich, as I like.
– Dryness eliminates and the skin really softens. Particularly pleased that the action is prolonged. At least, the effect does not disappear after the first washing up.
– I was pleased to note that the components declared on the tube (specifically, I was interested in shea butter and avocado oil) are present in the composition.
– Great price for quite good quality.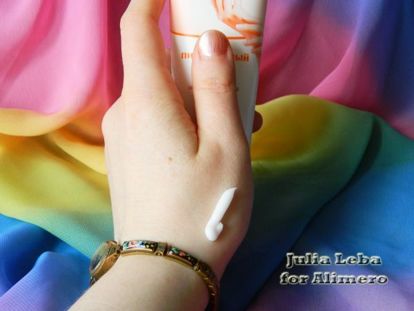 – The smell is more pleasant than not, but intense. This is purely my feelings. But my family does not like it at all. As a result, I try to use it not right before bedtime, but earlier so that you can air the room.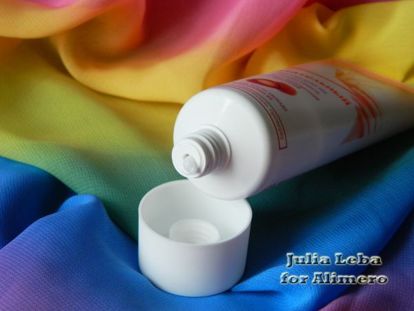 It is quite a good cream, which, in my opinion, deserves on a 5-point scale, among the same budget options, a solid four, or even a plus.
2. Moisturizer with olive oil and peach seed oil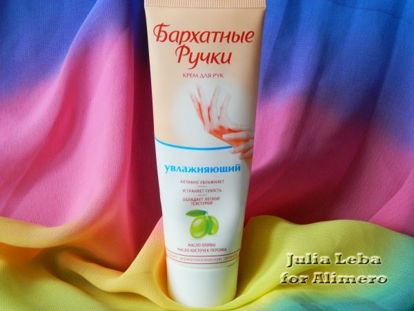 What the manufacturer says:
This is an intensive hydration, preservation of moisture and protective properties. After use, the skin should be tender, smooth and radiating youth =)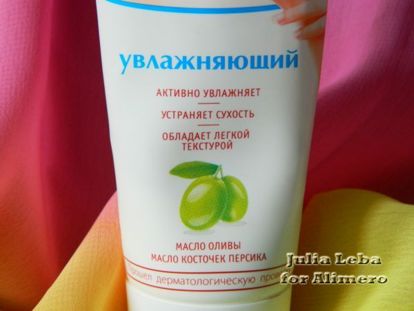 – Moisturizes the skin and without a large load of this effect may well be enough for the whole day.
– Oils are present in the composition.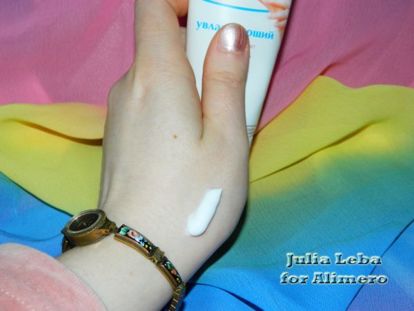 – The consistency is more liquid than that of the nourishing cream. I like the thicker.
– Gentle and smooth skin only before the first contact with water.
"I didn't like the smell on my own, plus a sharp one." I did not find any pleasant notes. Only that perfume that is always added to Vaseline. It reminded me of terrible hand creams in similar Avon tubes.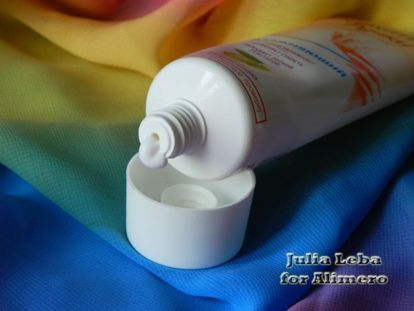 In the assessment I doubt it, but this is something in the region of troechki. Buy this cream only if there is no choice.
3. Softening cream with cocoa butter, D-panthenol and allantoin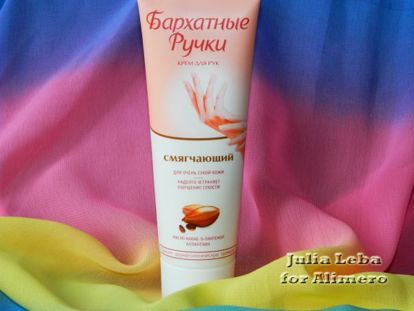 What the manufacturer says:
Promised that the cream will eliminate dryness and flaking, relieve irritation, restore skin cells. And she, in turn, will become supple, delicate and velvety.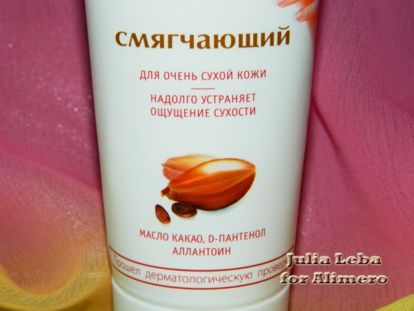 – Cocoa butter is present in the composition, which certainly makes me happy. I love him for the beneficial effect on the skin.
– I liked the smell, though intense.
– The texture is quite saturated, the sensations when applied are pleasant.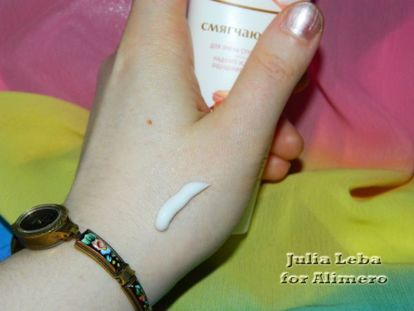 – The effect is long – quite enough for a day.
– Really eliminates dry skin and makes it softer and smoother.
– Perfectly absorbed. I really liked the fact that using it at night, in the morning I wash without feeling like soap on my hands and this cream on my face.
I did not find any cons.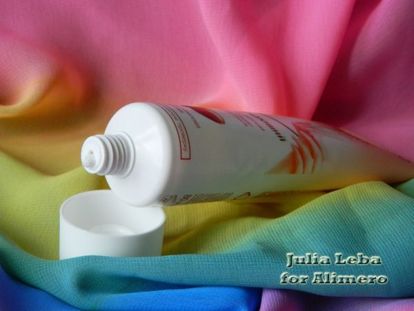 From this series softening cream – my favorite! Evaluation – 5. I will definitely buy it further.
Summing up, I can say that this series of Velvet pens as a whole made a favorable impression on me.
If we compare it with other products of the Concern Kalina in the same price segment, such as Pure Line or Hundred recipes of beauty hand creams, I definitely prefer the softening and nourishing cream Velvet pens.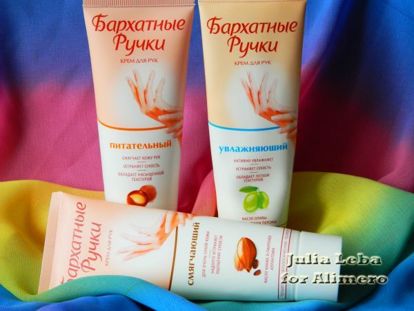 Did you use the tools in this series? What is your impression?