Often, cosmetic face creams have a division not only by skin type, but also by age group.
According to manufacturers, creams for mature or aging skin are different from creams for younger skin by more active ingredients, which until a certain age are simply not needed.
Age of young skin
Young skin can be divided into two types – teenage and, directly, young.
The age limits of these types have no clear boundaries. Most often, teenage skin is considered to be 15-17 years old. A young – up to 25 years.
However, at the same age, the skin of all is different, so that it is very individual. Dark skin, as a rule, denser and rougher, and light, on the contrary.
The cream, designed for the adolescent type, most often has a therapeutic effect, aimed at smoothing the various rashes due to hormonal changes in the body.
Creams for young skin are mainly aimed at toning and moisturizing effect.
I am 25 and I, despite the frequent determination to 25, I take my skin to the young type.
Skin type determination
Young skin, like any other, is divided into four types: dry, normal, oily and combined (mixed). To get the desired effect, but not the opposite, you need to pick up the cream, based on the skin type.
If the skin is often flaky, there is a feeling of skin tightness that passes after using the cream – it means that dry type of.
If the skin does not have oily sheen and blackheads, the skin tolerates washing with water well, then this normal the type that occurs, unfortunately, the least.
If the skin is prone to the appearance of black spots, blackheads and it is characterized by oily shine, then this fatty type of.
If the skin around the eyes is dry, the forehead is flaky, and the nose and chin are shiny, this combined skin type.
I refer my skin to the combined type, in spite of the fact that the skin around the eyes is not dry, but normal, like on the cheeks. But the forehead, nose, chin – fat areas. This has its plus – on oily skin wrinkles appear much later due to the development of moisturizing sebum.
The composition of the cream
When choosing a cream for young skin should pay attention to its composition. Well, if this cream will include some of the following components:
– extracts from oat flakes
– germinated wheat grains
If the cream contains hyaluronic acid, then this cream is more suitable for mature skin. I think everyone has also Botox creams. But they also go in a rejuvenating series and are not suitable for young skin.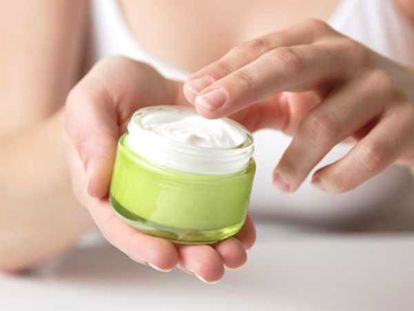 Or rather, nobody will forbid you to use such creams, and perhaps someone else will advise. But I have a negative attitude to this. If at 25 to use these creams, then wait for them to help in 35 or 45 would be stupid.
Considering the fatty areas of the skin, I pay attention to the content of such herbs as chamomile, yarrow, plantain, calendula, sage in the cream. These herbs are especially good for oily and combination skin types.
Cosmetic creams for young skin
At present, I have two face creams, which I have already written about – this is a hundred cream of beauty recipes (it goes outside the age group) and a cream for eyelids up to 25 years. A clean line.
Before that, I used Nivea cream for young skin – Control shine.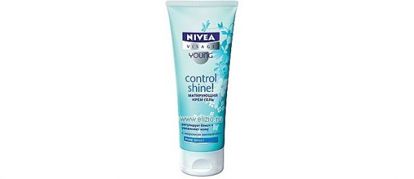 This cream belongs to the sun protection moisturizing creams with matting effects. I was quite pleased with him. Good moisturizer, has a pleasant smell. But the matting effect I did not last long.
I used to use Mia face cream, I bought many products from this company. I was attracted by the fact that all the cosmetics of this company is focused on young skin.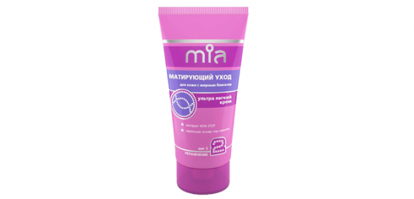 I liked many tools. I was delighted with the tonic and lip balm. But this cream I did not really like. After the skin is soft, it looks good, but the moisturizing and matting effect is well preserved if within one and a half hours, and even less in summer.
Therefore, to date, I have not found a suitable cream for myself, with a matting effect. I like night cream Hundred recipes of beauty, but he has another task.
Are there any good cream for young skin with a mattifying effect?