Many girls dream of long, fluffy eyelashes. But, unfortunately, natural beautiful eyelashes are very rare. I have short eyelashes, and I increased them several times.

What is eyelash extension?
Cheap false eyelashes that can be glued on their own are not extended eyelashes. Overhead can be worn no more than a day.
Eyelash extensions – gluing artificial eyelashes with a special glue. You can stick them in bunches or individually.

How is building up?
Before eyelash extension, the master removes all makeup from the face, then defats the skin with a special solution.
Then you need to decide what technique you will build eyelashes, individually or in bunches. They did it to me one by one, they said that eyelashes, which were extended in this way, held out longer.
Then you need to decide on the length of the eyelashes. You should not choose too much length, such eyelashes look unnatural. Although for a celebration, for example, for a wedding, fit perfectly.
Next, the master takes each eyelash with tweezers and sticks it to the base of these eyelashes. Glue is used transparent or black, which then looks like eyeliner. I only made transparent glue.

Eyelash extension
Each girl herself decides whether to build up or not. I found a lot of advantages for myself and therefore decided on the procedure.
You can make beautiful eyelashes. They will look natural, but it will not need to use mascara every day. But this is a time saver.
Eyelashes do not cause allergies, glue is also safe and dries quickly.
Beautiful, fluffy eyelashes emphasize the eyes, make them more expressive. I increased eyelashes before a family photo session. You can still make eyelashes with rhinestones, zigzag. But I do not like these, they look completely unnatural, and I am always for natural beauty.
By the way, the advantages can be attributed to the low cost of the procedure.

Are there any downsides?
For me there is one huge minus – you can not rub your eyes. My eyesight is not very good and my eyes often get tired, I begin to rub them, which does not have the best effect on the appearance of eyelashes.
You can not use eye cream when the eyelashes are extended.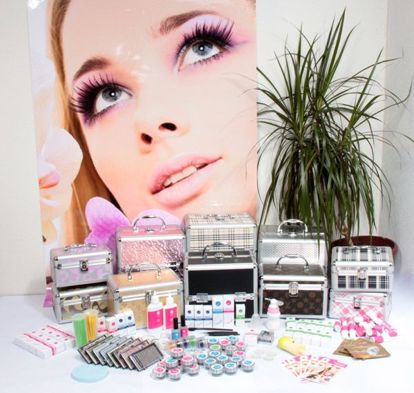 And you should not contact the masters, in which you are not sure. In the salons, as a rule, more skilled craftsmen work, although the price may be higher than increasing at the master at home.

Is it possible to increase eyelashes itself?
In my opinion, self-lashes can not be extended. But! You can ask your sister or girlfriend, then you can save money. And all the necessary materials can be purchased at a specialty store.