I purchased the Luminys eye shadow a long time ago, more than 5 years ago. Previously, I had a large number of various shades of this series, but to this day only two copies have survived, which I will demonstrate to you.
Description

Luminys – shimmer shadows with amazingly beautiful shimmer. From the manufacturer: Baked Luminys shadows are a high concentration of pigments and precious pearls. In the lilac shade Shimmer is more pronounced than in plum. Plastic case, without a mirror. Comes with a handy applicator. Volume – 2.2 grams. Without smell. I bought somewhere for $ 15.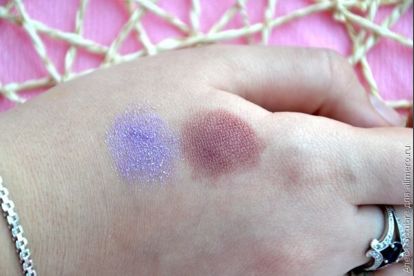 Personal opinion

The baked Luminys shadows were once my favorites. Why sometime? Because tastes change over time and now I very rarely use shimmer means. But if my preferences remained unchanged, then I would still be their fan.
The quality of the shadows is very good. They are just super resistant! I apply them without any makeup base and after 8 hours they remain in their original form. I can say that even after 5 years they have not lost their characteristics. Probably, many will convict me of using shadows after the expiration date, but I judge by product: if it doesn't lose quality, then everything is fine. But it concerns only cosmetics of a dry consistence.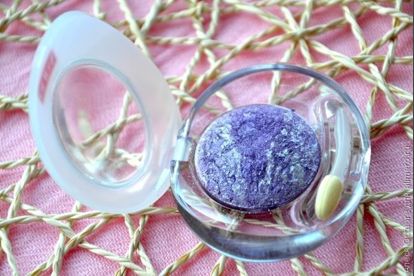 When applied wet Luminys begin to play with new colors in the literal sense of the word. The color becomes much brighter, and the brilliance is more pronounced. When dry applied, they may seem slightly faded, but for day makeup – ideal.
Plum shade more restrained and matte, lilac – shimmering. Very economical to use, it was not possible to spend a single shade even by half. When applied with a dry brush, the glitter drops off slightly.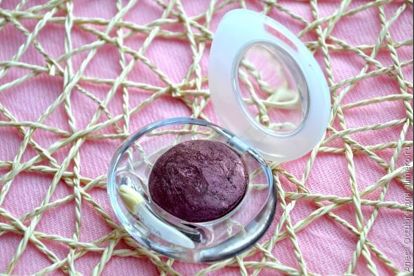 Benefits

– very persistent
– beautiful shimmer
– economical
– easy to apply
disadvantages

– when applying glitter can slightly crumble
Useful tips

You can get a saturated shade only with the help of wet application.
Do not use a brush with dry application – better with an applicator. So, sparkles will definitely remain on the eyelids, not under them.
Have you tried these shadows?