Shadow Powder Trio – a great combination of soft natural tones for day makeup. However, if you slightly conjure over the intensity of shades, then daytime makeup miraculously turns into evening.
Description

Shadows-Powder Trio – absolutely matte, without the slightest hint of shine. All three shades are quite muffled and harmoniously combined with each other. The case is the most common – plastic, the kit includes a double-sided applicator.
The main highlight of the composition is rice powder, that's what the manufacturer writes about this: Neutralizing the oily film on the skin, Rice Powder retains makeup in its original form, not allowing it to crumble. The smallest particles of Rice Powder give a feeling of smoothness and silkiness when applied.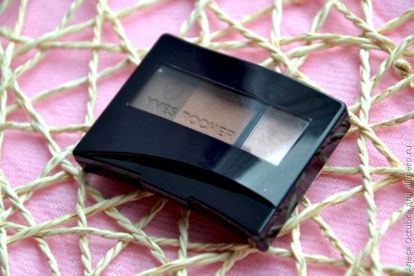 Personal opinion

The texture of the shadows is really very soft – powdery. They lay down evenly, but it is quite problematic to shade the darkest shade. At the correct drawing give a beautiful gentle smoky effect. The picture shade Brown amber is ideal for autumn color type.
These shadows will be able to appreciate the lovers of natural makeup without screaming shades. The lightest shade is almost invisible on the eyelid.
In my opinion, the shadows fully justify their price – $ 20. But one should not expect anything supernatural from them – quite ordinary shadows of the average price category. If you like saturated colors, they are not for you.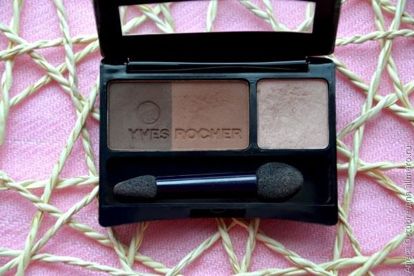 Virtues

– soft powdery texture
– perfectly matched tones
– do not crumble
– economical to use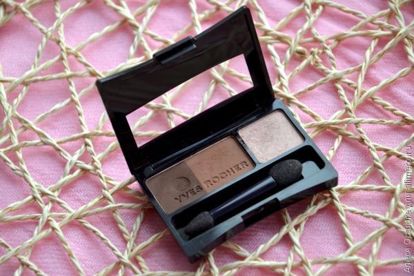 – uncomfortable applicator
– without a make-up base, they will not stand for more than 4 hours.