Cora is a Russian brand positioning itself as a leader in the Russian market of professional cosmetics. Before deciding to experiment with it, I studied the reviews on the Internet for a long time. The vast majority were for Cora, however, there were sharply negative reviews.
I decided to try and want to tell here about my experience of using eye cream with Shea butter, moisturizing cream with sea extracts and evening nourishing cream with vitamins and honey.
Eye Gel Cream with Shea Butter (against swelling and wrinkles)

On the manufacturer's website it is stated that the cream actively fights against swelling and dark circles under the eyes, as well as smoothes wrinkles and tightens the skin.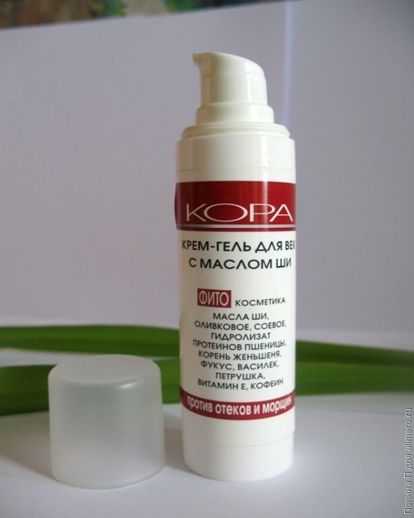 What I did not like
I honestly tried to use this cream in accordance with the instructions. The sensations of use were immediately unpleasant – after applying there was a feeling of tightness and discomfort.
After a few hours, my eyes began to itch terribly. At first, I somehow did not bind it with the use of cream and continued to use it with perseverance.

After reading carefully reviews on the Internet about this cream, I began to frantically search for new wrinkles that appeared, as half of those who used it, argued that the cream provoked the appearance of wrinkles, which they then had to get rid of.
In general, I had enough for a couple of weeks. I gave the cream to my mother and, oddly enough, she approached her. Her skin really smoothed a little.
Moisturizing Cream with Sea Extracts
I bought this cream in addition to the masks. I liked the masks, the cream did not.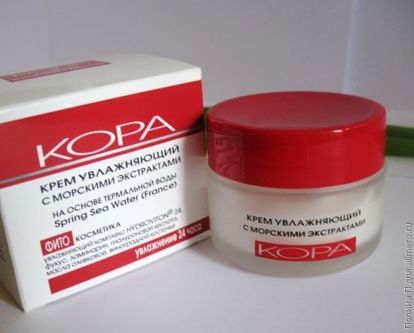 What I did not like
In general, the cream does not have a moisturizing effect, but the opposite. The skin, after its application, simply stiffens against dryness. The words of the manufacturer that the cream has an instant moisturizing effect, sound like a mockery.
This is probably the worst cream I've ever used, and even my mother could not offer it.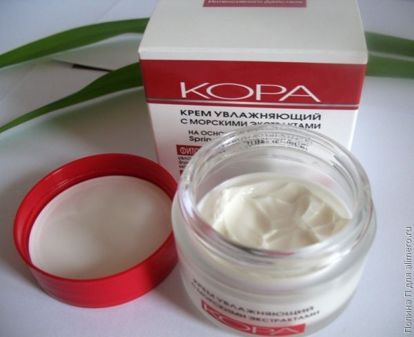 What I liked
Yet I found one plus in it. He is the only one of all the bark creams sealed with foil as it should be. The rest of the cream is not sealed at all. You buy a new jar, unscrew the lid, and then immediately a cream, not protected by anything.
Agree, it makes not a very favorable impression of the brand. Yes, and with hygiene considerations is not good.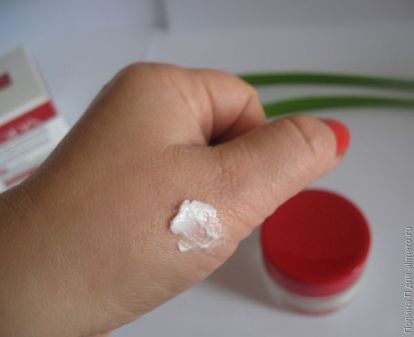 Nourishing evening cream with vitamins and honey
A good cream, without claims for some wonderful transformations, but very comfortable for the skin, especially in the winter season.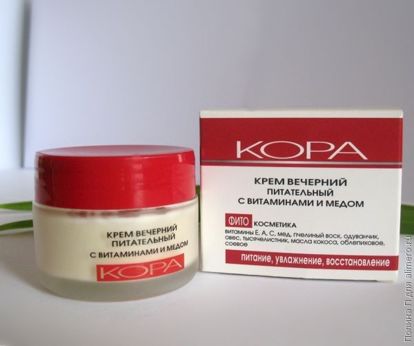 What did you like
Despite the fact that the cream is evening and nutritious, it does not give the impression of heavy and dense. It absorbs quickly enough, does not leave a greasy luster, has a pleasant smell with honey notes. Well moisturizes and nourishes the skin.
For dry skin, manufacturers recommend using this cream as a nourishing mask.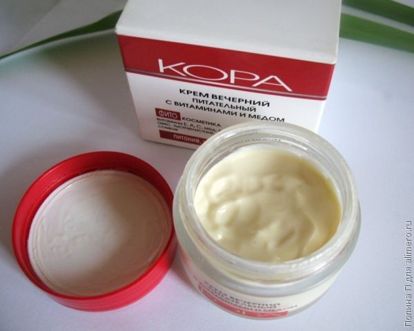 I am not a snob and have nothing against cheap skin care products if they suit me, and Cora is one of those. I like its price in this brand. By trial and error, I found for myself a few options that I will continue to use further.
In addition to the above creams, I used cosmetic milk, tonic and cream for sensitive skin. These funds made a good impression on me.
I also want to note one feature of the Cortex – all the creams that I used had a mattifying effect. The skin after them did not shine like a pancake in oil. For me, this is also a plus.
But the best thing I liked about Kore was face masks. I will try to tell about them in the next topic.