Some time ago, I began to seriously care for my skin. A few years ago, I did not often indulge my face with scrubs and creams. It seemed to me quite sufficient to wash with a special tool and remove makeup with milk.
A few months ago, I wanted to feel, as they say, a real girl, and on my shelf in the bathroom settled an entire cosmetic series. When my husband saw how much cosmetics I bought, I stared intently at my face, concluded that I had wrinkles that needed to be masked, and sympathetically said that old age is not far off. His humor is so specific 🙂
I started using cosmetics with great pleasure. It turned out that cosmetic procedures can even lift up the mood, and then I feel myself more attractive and confident.
Morning procedures I have a quick, kind of express option. I wash my face with cold water (it helps me to wake up faster, and the skin after cold water is more toned and elastic), I apply a moisturizer on my face and tint the eyelashes with mascara. I always hurry in the morning, so I do it in 2-3 minutes and I go to work.
In the evening, my free time allows me to take care of myself. I decided to learn how to care for the skin properly. After reading some information on this topic, I realized that I had not always paid due attention to my face. Lazy, caring for the skin is not regular. Now I try not to neglect the necessary procedures.
First, I wash off make-up and dirt that has got into the skin with micellar water over a day. Honestly, before I did not understand the purpose of this tool. And now I can not imagine how you can care for the skin without it.
Only after the makeup is washed off, I wash my skin with foam. I chose the one that suits my skin type and even acquired a special brush for washing. It cleans the pores very well and also massages the skin.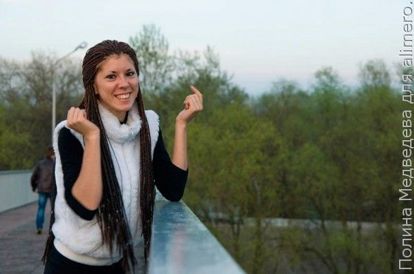 Three times a week after cleansing the skin, I spoil her with masks. I have two of them: moisturizing and nourishing. Sometimes I make face masks by myself – I experiment.
Comparing the tools from the store and masks according to popular recipes, I came to the conclusion that homemade masks are just as good and may even have a better effect on the skin.
Toning and moisturizing
After I wash off the mask, I apply a cream on my face. I will not talk about how I chose the cream, this is a matter of taste. Let me just say that I try to apply the cream on my face no less than 45 minutes before I go to bed, so that the cream has completely absorbed. This was told to me by a familiar cosmetologist. It turns out that if you ignore this rule, the cream will work worse.
Dear girls, tell me how you care for your skin in the evening?