The value of pencils in makeup is quite high. With their help, we can emphasize the contour of the lips, change the shape, make them more plump or vice versa …
Essence Lipliner (soft rose)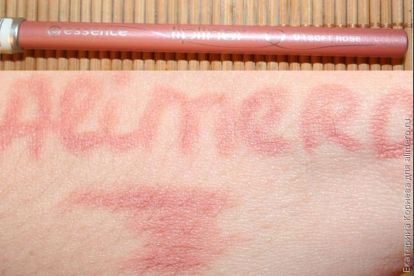 A good budget lip liner. Keeps well, but is inconvenient in application – a little dryish. It costs around one euro, so I did not expect any special miracles from it. However, the shade of this pencil is suitable for any lipstick and gloss. It emphasizes the line of the lips, making it clearer.
The color of the pencil is universal, suitable for bright shades of lipstick, and lipstick for a natural shade.
P2 perfect look Lipliner (nude)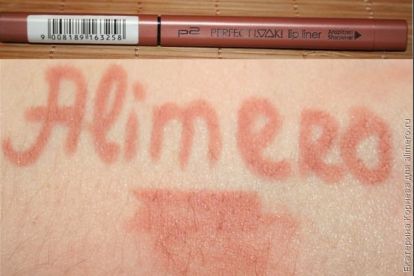 Retractable pencil creamy texture, very soft.
The color is stated as nude, but in fact it is brown-brick. It is applied very easily, so you can overdo it with color.
Pencil is shaded and held well. When applied moderately, it is invisible even with a transparent sheen. The cost is less than 1 euro.
P2 perfect look Lipliner (beige)

The pencil is absolutely the same as the previous one, only shades differ.
The color is very disappointing – it is too pale, the line of the lips does not emphasize, but completely hides. One gets the impression that the lip line is thoroughly covered with tonal cream.
M.A.C pearl liner (gingerroot)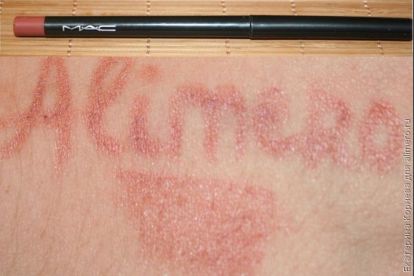 Like all products from M.A.C, this pencil has good quality and is characterized by super-durability.
The pencil has a rich color with a metallic overflow. The color varies well with shading, so it can be adapted for bright lipsticks as well as for nudes.
Thanks for attention…