Drawing arrows requires remarkable dexterity and precision of movement. One wrong touch – and all the work down the drain! Personally, I studied this art for a long time … I will tell you which liners I used.
Nivea Expert Eye Liner 44 Pure Black was the very first liner that I purchased. Actually, my (m) teachings began with it …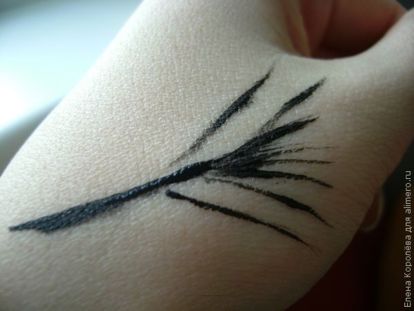 No complaints, except that beginners who do not have the skill of drawing arrows, will first have to sweat a little, getting used to this thin brush …
Actually, my initial futile attempts to draw smooth lines with this brush made me buy a second eyeliner Nivea Liquid Eye Liner 07 Black. Seeing her, like a felt-tip pen, I thought that it would be much easier to paint with such liner.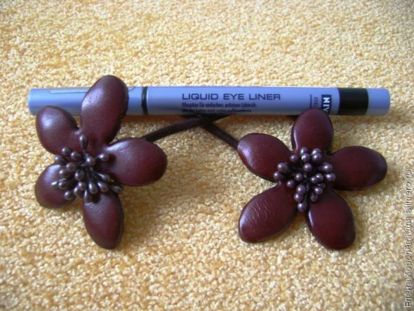 Moreover, the lines drawn on the hand in the store came out even and clear. But everything was completely different when I tried to make up my eyes at home …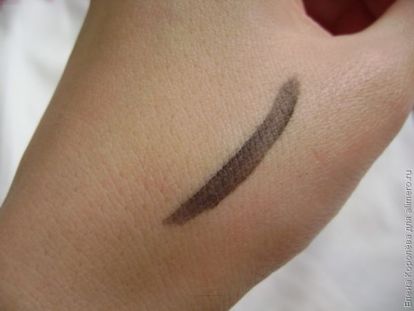 The lines from this eyeliner come out too thick, kind of smeared and fuzzy. The thing is that the ink itself is located inside the pencil itself, and not, as usual, inside the tube into which the brush should be dipped. As a result, the applicator is almost dry and therefore the lines come out so faded, thick and uneven.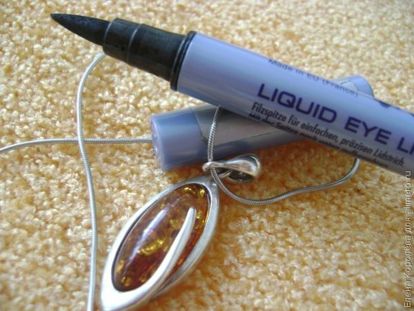 Or else I never learned to paint myself with this applicator … I do not know. But I didn't like it at all, and I practically didn't use this liner … Fortunately, it cost even less than the first one, about 3 euros – although it's not so pitiful of money.
When, after about half a year, I noticed that my first Nivea liner would end soon, I decided to buy myself another one. Fortunately, there were sales, and therefore I bought not one, but two at once 🙂
The first is Miss Sporty Fabulous Glam 001 Ebony Black.

With this eyeliner, the brush is even thinner than that of the Nivea, but in six months I have already been well trained and therefore I can get clear and even lines pretty quickly.


I have no complaints about this eyeliner, it is also of high quality, not smeared and does not spread, leaving my view expressive from morning to evening.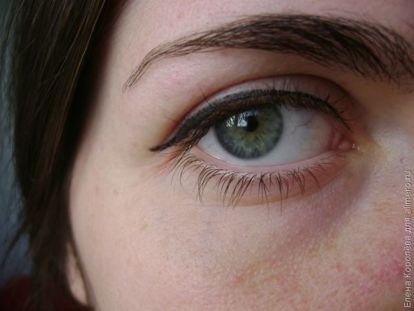 In addition, the price of this eyeliner is acceptable, compared with other peers (somewhere around 4 euros).
Well, from buying a second, Catrice Liquid Eyeliner 010 Don 't Leave Me!, I could not resist because of its unusual applicator.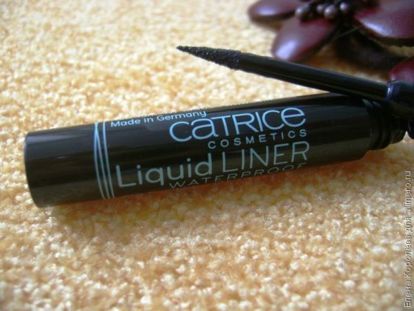 He, in general, is somewhat similar to the one from Nivea, with whom my relationship did not work out, but it is still different. This applicator is, firstly, somewhat thinner, and secondly, the ink here is located directly in the tube, which is much better.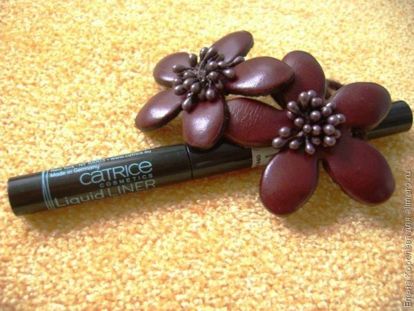 I use this liner when I need to quickly draw clear and bright arrows, because The applicator here is really very convenient. But if I need more subtle work, then I still resort to using a brush, such as Miss Sporty – I'm already used to it! 🙂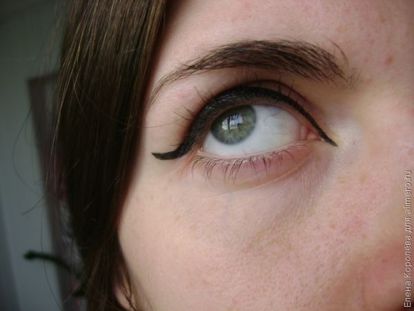 Catrice was the most expensive liner, somewhere around 6 euros, but it's also waterproof! Indeed, I did not smear it when I came under a torrential downpour, but I didn't have to cry with it yet (and I hope it's not necessary).