I am blonde and, probably, therefore, I believe that I don't wear clothes of dark colors. But this summer I could not resist and bought myself a black dress with open hands. After some time, I began to notice that my ugly traces were left by my deodorant in the armhole! So I decided to buy such a deodorant, which according to the promises of manufacturers does not leave white marks. The choice fell on the Dove invisible dry ball.
Really does not leave white traces!
I was convinced of this personally. However, when you just spend the ball on the body, there is a white trace, and you need to wait until the deodorant dries. But then you can safely wear the most open dresses and the most tight T-shirts, your clothes will not get dirty.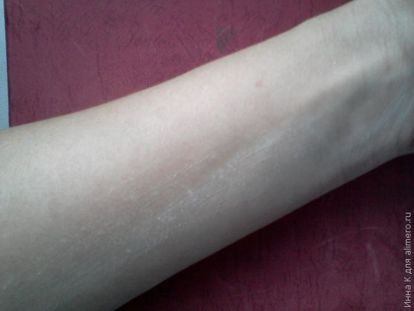 The manufacturer reports that this deodorant contains some kind of clever complex of translucent ingredients that provide the invisible structure of the product.
And in the Dove added moisturizer, and this should favorably affect the skin. On this occasion, I can't say anything concrete, the skin remains the same as before the deodorant was applied. In any case, such components only add useful qualities to the product.
But the smell is not very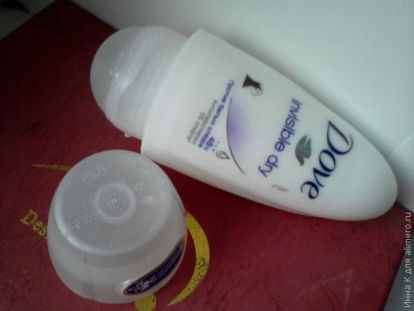 In the store, I did not have the opportunity to smell what the product smelled like, and I was a little disappointed when I applied it to my skin. The smell, I'm sorry, most of all reminded me of an air freshener. There are no notes of vanilla and sandalwood in it, as the manufacturer claims. On the other hand, I am very picky about fragrances and someone might like this smell.
Deodorant also protects against sweat not for the whole of 24 hours, but for less time. I do not have much sweating, so this time period quite suits me, and I don't see any cons.
If you buy a roll-on deodorant from the same considerations as I (against white traces), then this Dove is quite suitable for you. But about the smell and protection from sweat, I would advise you to choose another product.