If you are white and fluffy, then you should go to the solarium and to epilate;)

The time when hairiness was in fashion has passed … Now women are trying by any means to get rid of unnecessary hairs to look attractive. Razors, special creams, depilatories and procedures using wax.
Wax, in my opinion, the most effective means. If you compare with other methods and techniques of hair removal, waxing depilation, which is also called waxing, longest keeps the desired effect of smoothness.
Due to the fact that the wax penetrates deep into the hair follicle, it envelops the hair and freezes, so the hair is pulled out from the root. The skin becomes smooth and tender, and the effect lasts for several weeks. In addition, after shaving, irritation and redness often appear on the skin, and hairs grow back after a couple of days.
Therefore, the main advantages waxing can be called:
– long-lasting smooth velvety skin effect
– hairs become softer and thinner (with regular use)
– wax does not irritate the skin, as when shaving
But of course there are minuses:
– ingrown hairs (brrr!), Which can sometimes occur after waxing
(however, after a long procedure, this attack ceases to bother)
– it is necessary to go to the salon, because you cannot achieve the desired quality on your own.
– pain of the procedure (especially in the intimate area)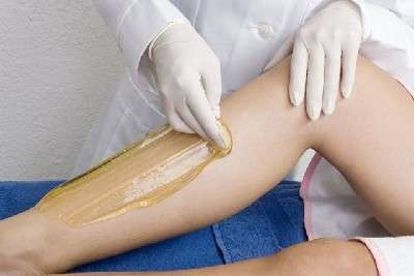 I will note that it is better not to touch the bikini zone yourself, only to the salon to a proven master or on the recommendation of friends and acquaintances.
Is needed here experience and certain qualification, so as not to harm or infect the infection. This procedure requires hygiene and care.
Waxing can also be contraindicated those people who have very sensitive skin, or suffering from skin diseases. And also with caution in varicose veins.
If you have no such problems, feel free to go to a beautician, especially since you're on the beach season and want to look great!