Every woman has her hobbies. Someone madly in love with decorative cosmetics, someone is keen on hair care products. I am madly in love with all lathering and foaming substances. Shower gels are on my special stage. Today I want to share my opinion about the shower gel of the French company Yves Rocher.
Now in the catalogs of the company I see two lines of shower gels. About the cream gel from the series Vegetable freshness, I have already told. Today's hero from the series Fruit Flavors. The smell of him is fully consistent with the name: mango-marakuya. That is how real mango smells. I think everyone tried the juice with mango, and so, the shower gel has exactly the same flavor. I even sometimes want to try it. No wonder there is an inscription on the package: not edible.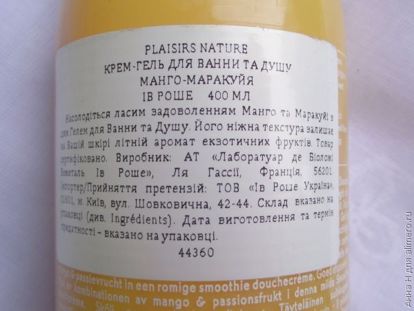 It is the average components of the means for washing the body. The presence of lauryl sulfate and laureth sulfate is depressing. But, for the smell, delicate creamy texture means, I am ready to forgive him for this.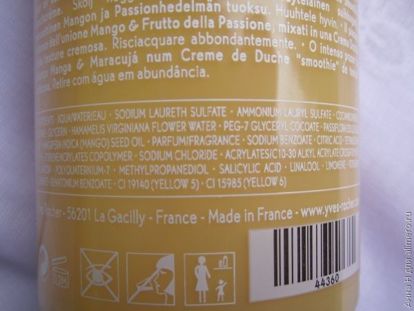 Cost and packaging
You can buy this gel in the online store of the company Yves Rocher, or make an order on a special company letterhead. In my city there is a company store in which all the products are represented, I think, in your city there is also such a point of sale. The cost of 400 ml of gel – 55 UAH. or 215 rubles.
Packaging is not quite convenient for this amount of funds. The bottle is closed with a cap on the thread, which is not very convenient to use. But, in the company you can purchase a dispenser for the bottle, which is suitable for all the means of this line.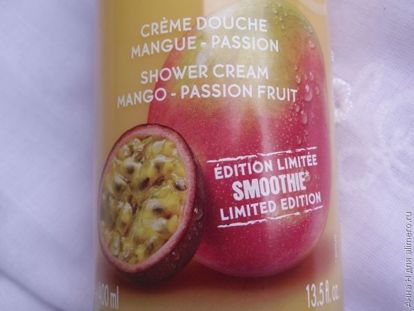 The tool does not dry the skin after use, has an incredibly pleasant smell, which unobtrusively remains on the skin for several hours after washing. I can recommend this tool to use.