Lip gloss is my everything. I rarely use lipstick, because I love the effect of gloss on lips. Today I will tell you about a very decent copy, Couleurs Nature Intense color gloss lip gloss from Yves Rocher.
Description

Lip Gloss Intense color gloss has a fairly thick texture, which falls on the lips with a neat soft film. Slogan from the manufacturer Coating like a lipstick, shine like a gloss !. The consistency is very dense, contains small shiny particles. The aroma is pleasant – cherry. The applicator is spongy. The photographs shade of red magma, 03.
Acquired for $ 15.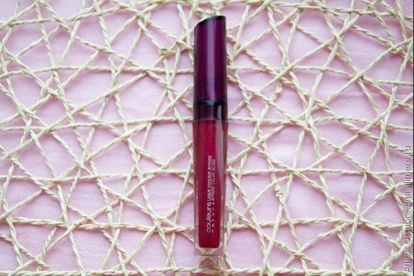 Personal opinion

Intense color gloss – rather not gloss, but liquid lipstick. One of the main advantages is not a sticky texture with a sufficiently large density. Glitter does not spread, is applied evenly and fairly resistant. After a snack, of course, it will be necessary to update it, but if it is not disturbed once again, then it lasts for about 4 hours, which is a decent time for shine.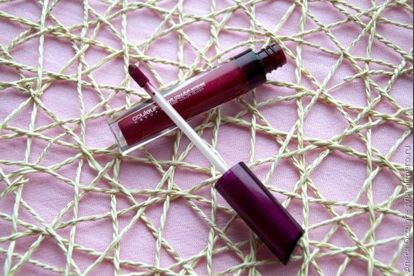 My shade is very bright and I almost never use it at full strength: either I apply it with a very thin layer, or after applying it I lightly blot with a napkin.
Since the shade is very saturated, it is very difficult to apply it with a native applicator without errors, you have to use another brush.
Sequins are very delicate – in daylight almost invisible. Peeling lips does not emphasize.
I have other shades of this series, so I can say that even translucent shades overlap the natural pigment of the lips.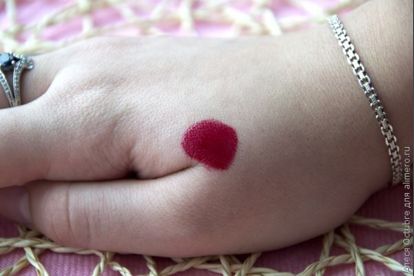 Benefits

– bright shade
– firmness
– pleasant aroma
– does not spread
disadvantages

The applicator is not suitable for high-quality application of this tone (it does an excellent job with other shades).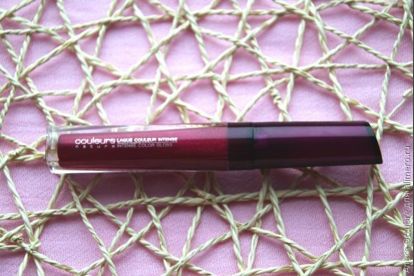 Useful tips

If you want the lip contour to be perfect, then use a pencil and a special brush.