To care for yourself, it is not necessary to buy a ton of expensive cosmetics. Look in the home first-aid kit, there will be simple and very effective means. With their help, you can help the skin, hair and nails.
I am not a doctor, and I will not advise you on any medications. My pharmacy assistants in self-care are the so-called dietary supplements, and not drugs in the conventional sense. So these are recipes for beauty without harm, and even with a trifling price.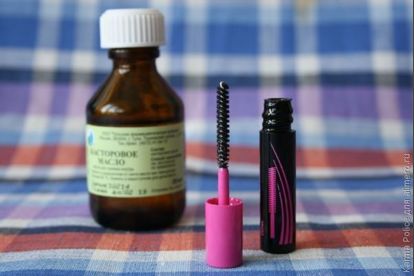 I first saw a castor bottle with a label in a children's book about the adventures of Buratino. Mom said it was a laxative, then I was so struck by Malvina's deceit!
Recently I read a book about home cosmetology, now castorca is always in my first-aid kit. In its pure form, I use it as a mask for the heels: I smeared it, keep my foot in the bag and in the sock, so hold it for at least two hours. In the winter, I drip it into my face masks.
Oil is great for polishing nails, but the cuticle, it seems to me, dries.
Well, everyone knows that castor oil is a super tool for strengthening eyelashes. I poured it into a tube from a mascara sampler, so it is easy and convenient to use. I apply sparingly for the night, and on weekends and in the morning. Cilia become fluffy, longer and darker at the tips.
Aevit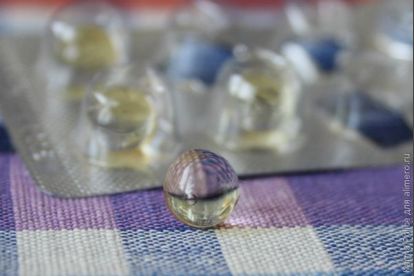 This is a mixture of vitamins A and E in a gelatin capsule. The capsule is pierced and the contents are squeezed into face and hair masks. Some girls add a dozen of these balls in shampoo. I am not a supporter of this method, because I believe that vitamins outside the capsule are oxidized, and we don't keep shampoo on the hair for so long that there is an effect from vitamins.
Aevit is used as a mask to nourish the skin around the eyes. Vitamins perfectly smooth goose feet. These masks need to do the course.
I use aevit in the care of nails and skin of hands. After the manicure I pierce one capsule, distribute the oil over the cuticle and hands, do massage. After such feeding nails and cuticle are in excellent condition.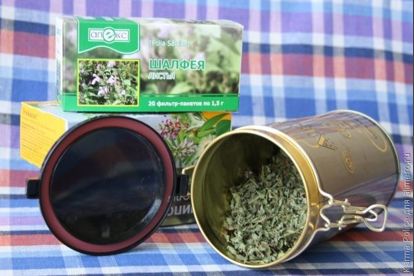 Extracts of useful plants contain, probably, all cosmetics. But on the label they draw, for example, chamomile and call it chamomile. And you look at the composition, so there is this unfortunate extract in tenth place, which means it is contained in scanty quantities.
If you are not allergic, try medicinal herbs in personal care. On the basis of decoctions make masks, rinsing, lotions and tonics, as well as cosmetic ice.
My favorite herbs are sage, thyme, chamomile and wonderful mint from my mom's garden. Ice I do not, afraid of rosacea. But with pleasure I rinse my hair or face after washing with herbal infusion.
And other drugs
You can also use hydrogen peroxide, as a point disinfector, and even as a deodorant. For the same purpose, suitable alcoholic tincture of calendula and salicylic alcohol (1%). Zinc paste will help problem skin. Swelling under the eyes will remove blefarogel. Sulsen is effective in fighting dandruff, and petroleum jelly has a softening effect.
Beauties, and who was doing home peeling with a solution of calcium chloride? All the hands do not reach to try the procedure on yourself.