Somehow God sent a crow to … 5 sets of Clinique 3-Step skin care testers. Today, after three weeks of daily use of probes, I print out my cosmetic stash and go to the perfumery and cosmetics shop for a complete set of Clinique 3-Step Skin Care System.
I am 35, and my skin is far from perfect: freckles, enlarged pores and a tendency to rashes in the T-zone accompanied me my entire adult life, and during my last pregnancy there was an attack called the mask of pregnancy – dark pigmentation on the forehead, cheekbones and temples. From the program Clinique, I did not expect miracles, and yet she was able to surprise me.
Clinique is a relatively young cosmetic brand: this brand was created in 1968 by Evelyn Lauder and dermatologist, professor of medicine Norman Orentreich with the participation of American Vogue editor Carol Phillips.
The philosophy of Clinique is a dermatological approach to cosmetics for everyday skin care. This allowed the brand to become one of the leading players in the cosmetic market in 135 countries and actually become the locomotive of the cosmetics concern Estée Lauder.
The principle of the Clinique 3-Step Skin Care System is extremely simple: cleansing, peeling, moisturizing. It would seem that nothing new, but, as they say, God is in the little things, and the patent formulations of soap and lotions Clinique 3-Step with daily use noticeably improve the condition of the skin.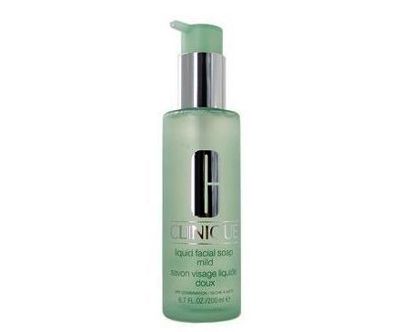 To prevent you from suspicion that my praises are paid advertising text, to be honest: the first step of Liquid Facial Soap didn't inspire me at all – regular liquid soap, which can also be found in more budget cosmetic lines. But then it went more fun.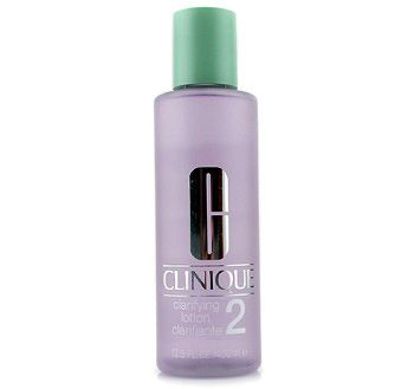 Step two, Clarifying Lotion is a fusion cleansing lotion with unexpected properties. At first, I was frightened by the high alcohol content – 57.5%, but the fears were in vain – after three weeks of use, I see fresh skin in the mirror with clean, noticeably reduced pores and without a single new pimple. But what is most surprising is that I see that the pigment spots have become much lighter!
Physical sensations from rubbing the skin with this lotion are specific – first a very strong fever, and then an instant and very pleasant cooling. Peeling skin was not at all.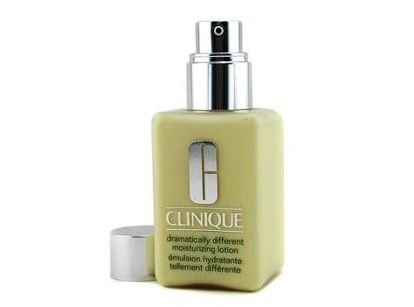 It is possible that the lack of feeling of dry skin is due to the use of moisturizing lotion Clinique Dramatically Different Moisturizing Lotion. It is said that every 4 seconds a new bottle of this wonderful product is sold in the world.
It can be applied as a moisturizing mask, keeping for 10-15 minutes, and then washing off without soap, or used as a base for makeup. Moisturizing Lotion perfectly restores the moisture balance of the skin after the exfoliant lotion and prepares it for applying decorative cosmetics.
Summarizing the experience gained, I can say that the Clinique 3-Step Skin Care System is a really effective basic care program. However, if you are limited in funds, then you can safely abandon Clinique liquid soap in favor of the usual and cheaper means of cleansing the skin, but the next two steps, exfoliating lotion and moisturizing lotion – this is what is called must have. Highly recommend!