Already many times wrote, I gently love the brand Clarins. Unfortunately, it is not from the budget, so I try to buy sets or wait for shares with gifts. Then one day I waited and purchased one of the kits, in which, as a gift, was a facial wash with cotton extract. As it turned out, very famous on the beauty sites.
Full name means DOUX NETTOYANT MOUSSANT Cleansing foaming cream with cotton extract. It is produced in a volume of 125 ml and costs about a thousand rubles (for me such a price for a wash is still high). As I already wrote, I got this cream as a gift, so the volume of my tube is less – 75 ml.
Description and manufacturer promises

Cleansing foaming cream with cotton extract effectively removes impurities and cosmetics residues without overdrying the skin. It contains coconut and cotton extract, which nourish and soften the skin. In addition, the foam refreshes and protects against drying out.
Suitable for normal as well as combination skin. It is easily washed off with water, maintains the natural balance of skin moisture. Neutralizes the irritating effect of hard water.
My impressions

This product has a very delicate aroma, while I wash, constantly inhale it. I do not know what it is, but I would gladly have bought such perfume, although I saw reviews where the girls did not like the smell. The packaging is plain, the tube is soft, the lid snaps into place, and there is a hole under it.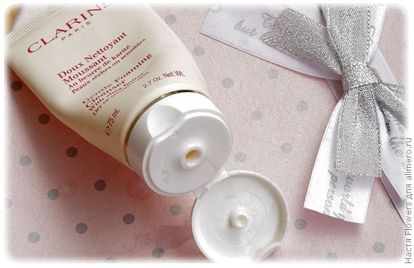 Means white creamy texture. Only one pea is needed, so the packaging will last for a long time, the main thing is to lather it well in your hands. The cream cleans the skin well, but the makeup must first be removed with a special agent (I use hydrophilic oil or micellar water).
After use, the skin is clean, but there is no feeling of tightness (my skin is closer to normal, but there are also dry areas). I use cream with cotton extract every evening, sometimes I wash my face with it and in the morning. A tube of 75 ml served me almost half a year.
Pros: the tool is very economical, well cleanses the skin without overdrying it, has a pleasant aroma.
Minuses: price (not everyone can afford foam for a thousand rubles, unfortunately, I am one of them), packaging without a pump, you can not completely wash off the makeup (additional funds are needed).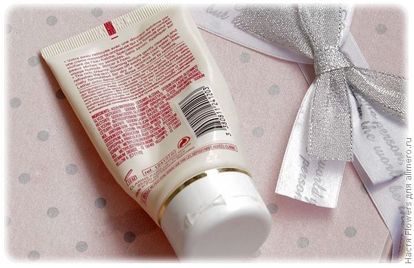 In general, I would love to buy this foaming cream with cotton extract, if the price did not bite my wallet.
What are you washing? Do you think foam should be so expensive?