I am constantly looking for the perfect product for even complexion. The requirements that I make are not so exaggerated: the tonal tool should not dry the skin, should not emphasize desquamation, should hide minor flaws (I don't have big ones) and stay intact for a whole day and not clog pores (my skin loves show off in this regard).
Let's see if the new product from Lumene Color Correcting Cream (manufacturer Finland) in the Medium tone can cope with my needs?
From the manufacturer
The manufacturer promises a coating that is not felt on the face, but at the same time hides all the flaws of the skin due to the unique pigments. Three-in-one product properties are claimed: base, proofreader, and tonal basis.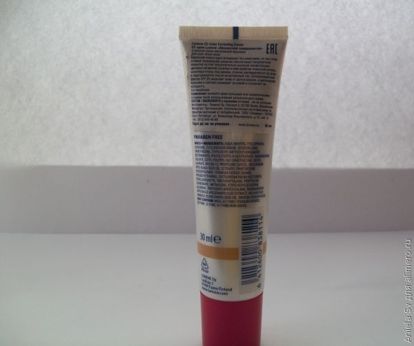 Packaging
The SS-cream is in a comfortable stable tube of silver color with a red lid. The front side lists the product properties: base, concealer, primer, porthole, resistance and SPF 20 sun protection factor. Suitable for all skin types.
The cream itself is in a convenient tube with a narrow spout, you can squeeze out a small amount, for example, to mask dark circles under the eyes. I want to warn you that the spout is a bit spat at the first extrusion, so be careful. Volume 30 ml.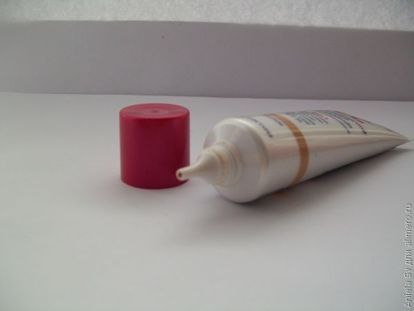 Coating
The cream itself is in my shade Medium (medium). The tone is perfect for my skin, it blends with the skin color and becomes almost imperceptible.
When the skin is well hydrated, the cream does not emphasize exfoliation. But now it is winter, my skin dries and there is a slight peeling, the cream emphasizes peeling and clogs up.
The cream is not felt on the face, keeps the whole day until the victorious. Since my skin is dry, the cream does not leave an oily sheen (I, in principle, no cream leaves an oily sheen), but my sister's skin is oily, in the middle of the day she already uses matting napkins. Therefore, I dare to suggest that cream is not very suitable for oily skin.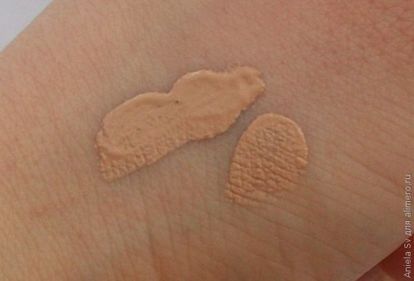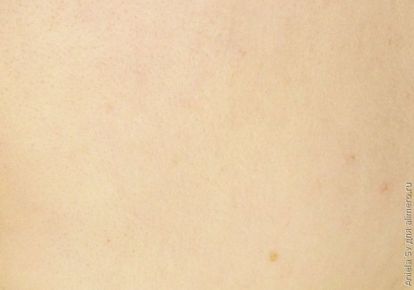 Composition
The composition is replete with various components: here and various silicones, and plant extracts (cranberry seed oil, rosemary extract, sunflower oil). The composition contains titanium dioxide, which provides high SPF. In principle, the composition is not so critical, there is no paraben. I liked my skin. No rashes and clogged pores, she did not respond.
Make up remover
The cream is removed easily with any micellar water, I take it off with Balsam for removing the persistent makeup of Clinique.
I believe that the new Lumene succeeded, but only for the skin that is in perfect condition without peeling. In winter, on dehydrated skin will emphasize peeling, but in spring and summer, I think, it will suit me perfectly. Price 399 rubles without discounts.