I love to do makeup, especially to paint the eyes, to create different images. I tried many carcasses, and even now I always use different ones, in search of the best. I want to talk about ink from Maybelline New York.
1. Mascara volum 'express Hypercurl (express volume, hyper spinning)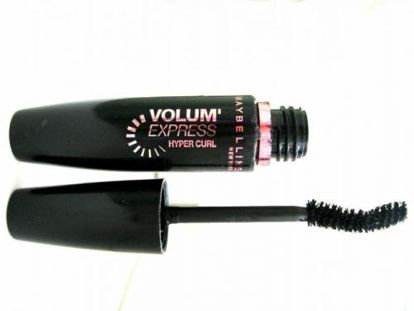 pros
Lengthens and gives a good volume, easily washed off.
Minuses
Showered, there is no over-twisting.
My opinion
The mascara is not bad, it lengthens well, although we have never heard of this from the producers, it gives volume – yes, that makes beautiful cilia.
BUT it is showered, it is a big disadvantage, since you don't go through the whole day. I did not see the promised over twisting, the brush, although it has a curved shape, does not twist.
Price from 250-280 rubles.

2. Mascara- Volume 'Express Curved Brush (express volume, curved brush)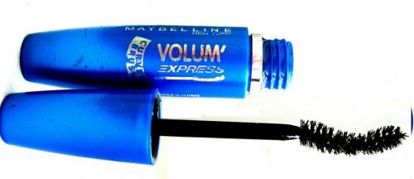 pros
It gives volume, does not crumble, does not stick eyelashes, curls up.
Minuses
I did not observe any particular drawbacks, the only thing is that it is not very convenient to wash off, as the mascara hardens sufficiently on the eyelashes.
My opinion
Mascara pleased eyelashes become bulky and fluffy. Twists very well compared to the mascara, which I described above.
That's just to wash it off is problematic, I first soak my eyelashes with water, wait for about two minutes until the mascara softens, and only then I wash it off.
Price from 250-280 rubles.
3. Mascara Volume 'Express One by One (express volume dividing).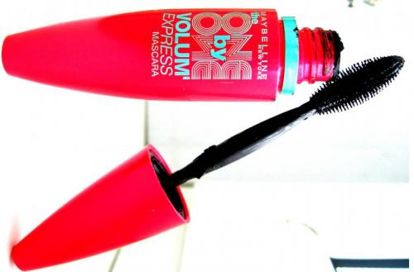 pros
It gives an incredible volume, lengthens, does not crumble.
Minuses
But there are enough minuses … In order to achieve an excellent separation and an incredible volume, the mascara should be applied in layers … And at the first brush strokes, the eyelashes are simply glued together. Quickly ends.
My opinion
This ink can be painted on any holiday, celebration or in the evening, as the eyelashes are very long and voluminous, BUT, provided that you have to paint over eyelashes for at least 10-15 minutes. And if you make a couple of strokes, the mascara simply glues the eyelashes. I'm not completely happy.
The price of carcasses is from 360-460 (depending on the city and the store).
Buy, try, everyone has everything individually, someone is suitable, someone is not. Good luck =)