Good time of day)
I present to your attention the product, from, probably, to all well-known budget company Essence – bronzing powder
Gentle texture with shiny particles gives a slight shade of tan to the face and neckline.
How to use: Brush on the skin.
I decided to test Essence in different directions. I have already accumulated something from this company)
It is powder (according to the supplier), but I don't know how to use it as the main powder. The maker clearly said bronzing powder. Absolutely agree with him.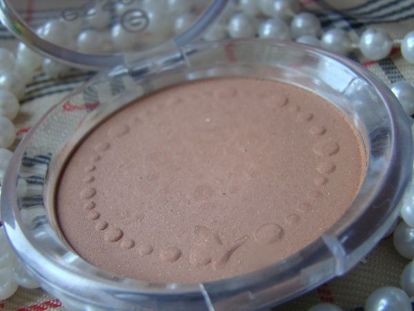 Powder contains countless sparkles. Not small reflective particles, namely sparkles. In the photo it can be clearly seen.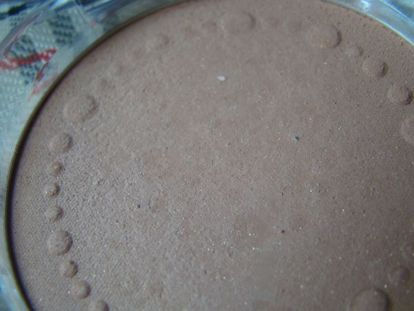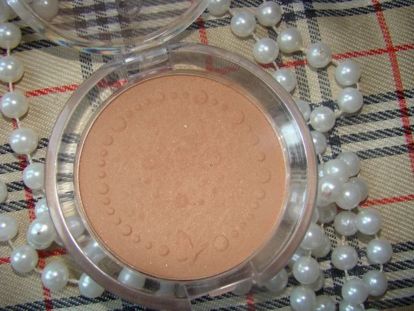 Powder is well collected on the brush, which is very economical to use.
Like most bronzers, it gives a little redhead (depending on how and how much to apply)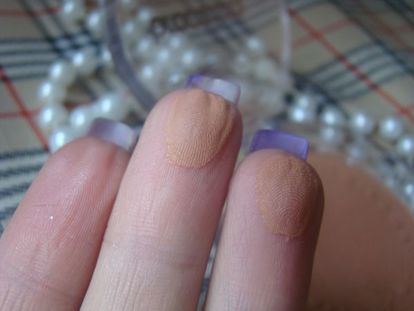 And everything is good, but only there is one weighty BUT for me. I have oily, porous skin, and I noticed that after applying this powder, it behaves very badly on the face.
To make it clearer, I namaza my cheeks on purpose, a little more than usual, and walked around the house like that.
The photo was taken after a few hours of walking around the house with carrot cheeks.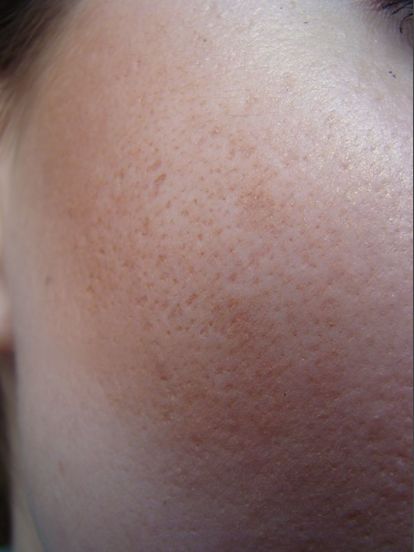 I took a specially close-up shot so that I could see how the powder lies on the skin with dilated pores (despite the fact that there is a moisturizer on the face, a tonal basis, then bronzing powder itself, and above it is fixed with a white crumbly powder fixmatte from Essence, which by the way comes out as a make-up fixer).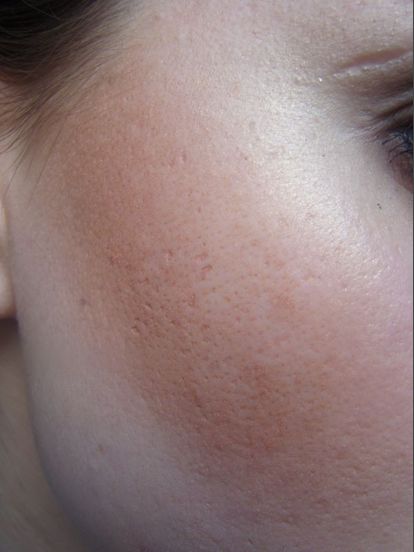 Bronzer simply floated and clogged in the pores. He began to lay some sort of spots, which creates a not very beautiful picture.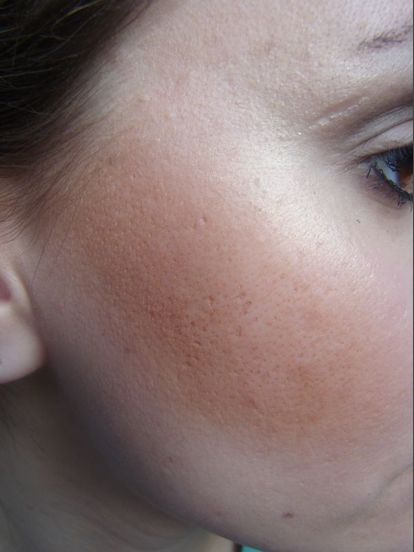 Unfortunately, there is no good photo from the originally applied powder. There is only this: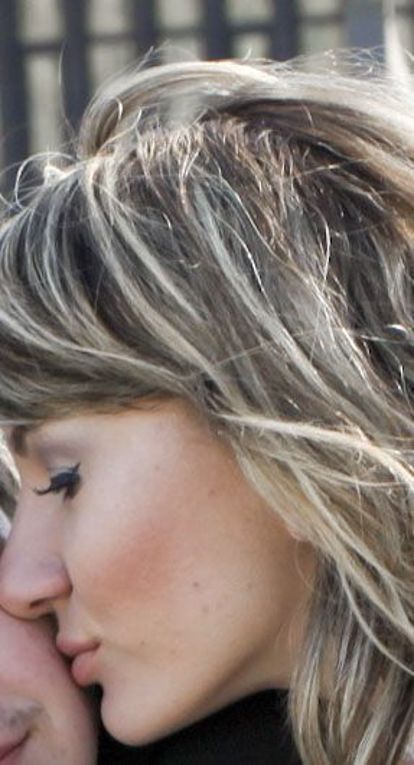 It can be seen that, in principle, the powder looks good, gives a good shade of tan.
It is a pity that on my skin it looks good only the first few hours ((((