One of my latest acquisitions is Givenchy Le Prisme blush. Today I want to share with you the impressions of this product.
Initially, I came to the supermarket in the perfumery department behind the Lancome Blush Subtil Palette blush, but they were not available. Therefore, the seller gave me to test on the skin a few other rouge, and I opted for Givenchy Le Prisme shade number 26.
My impression of using them is very positive. Since when I see my reflection in the mirror, I always feel joy.
Packaging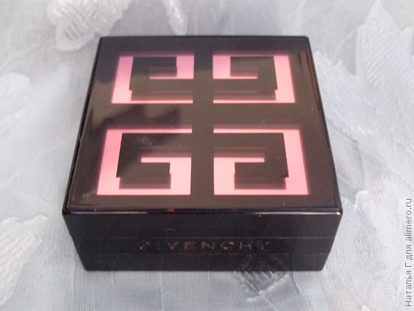 Case of blush plastic. The packaging design is beautiful, stylish and elegant. The box is convenient and compact enough so that it fits in the palm.
At the end of the cap there is a brand logo.
Above opens a special compartment with rouge and mirror. The palette with rouge is divided into 4 sections of different shades with reflective particles.
At the bottom of another retractable compartment for a small brush. The logo is also applied on its handle.
The compartments open very easily. In just 2 seconds with the thumb movement of one hand.
Manufacturer: Italy.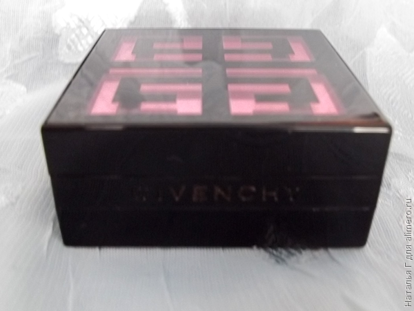 Personal opinion
The first thing that attracted me to the rouge and why I decided to buy them was the texture. It is soft, smooth, silky, velvety and almost creamy.
Due to the variety of colors, they can be mixed together and adjust shades from natural to saturated. As a result, you can get different effects and color depth.
Dial blush on the brush well and do not dust.
Apply to the skin easily, shade perfectly.
Keep on the face all day from morning until late evening. On the face look natural and almost indistinguishable from the natural blush.
The aroma is pleasant and unobtrusive, like that of powder.
The brush is small and thin, made with high quality. The hairs are soft, soft and smooth.
The only drawback of rouge is the price (about 40 euros per 7 grams of the product). But it seems to me that she is justified.
Yes, I know that the price is not low. But it is better to buy once a good cosmetic product that does not disappoint, rather than spend a little money and buy cheap blush, which will be bad and uneven bed.
Therefore, I can recommend you to purchase this rouge. Since I am quite sure that they will not disappoint you. And you will feel chic and stylish.