I fell in love with this French cosmetics when I was once given a body lotion. He was so unique, never before had I liked so much any body product, but he fascinated me. The skin became silky and smelled as if it had just been sprayed with perfume.
But this topic is not about him. This lotion is long over, I could not find the same one, so I bought another of the same brand. It is also good, but for some reason, the first one always pops up in my memory.
So began my love story with Biotherm.
I decided to try the line for the face of this brand. She came to the store, chose for a long time and, finally, bought it! It was Skin Ergetic face cream.
Biother Face Creamm Skin Ergetic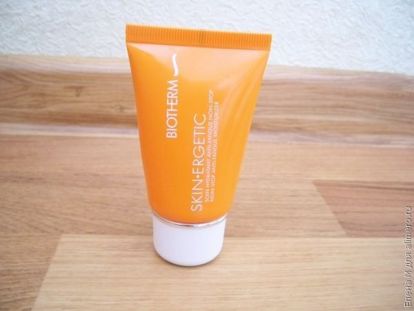 It is an innovative moisturizer that combats skin fatigue for 24 hours. It was created on the basis of extracts of fruits and vegetables, and also has a formula with an antioxidant complex.
What appeals to me in this makeup is that it is completely natural and safe. Does not cause any side effects and skin irritations.
I liked this cream very much. His face looks fresh and radiant. It is especially good for the summer, when the skin needs special care and hydration.
Biosource Eau Auto Moussante Washing Mousse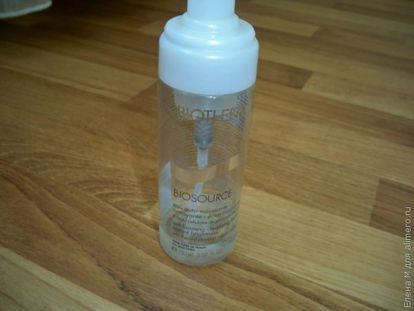 The packaging says that moisturizer for sensitive skin. Unfortunately, this is the first remedy of this brand, which disappointed me. The only thing that I noticed was that practically no means of washing my skin — mousses, foams, and so on — was suitable for me. Even Chanel mousse, which I described earlier.
Therefore, I try to write off everything on my fastidious skin. But my face from this mousse begins to peel off. Have to apply after it a ton of moisturizer. Maybe the manufacturer specifically conceived? Marketing course is. Just kidding, of course.
In general, I was not satisfied with this tool, but I still use it anyway. I have had it for more than a year and have not finished yet.
Biotherm Aquasource Moisturizing Face Mask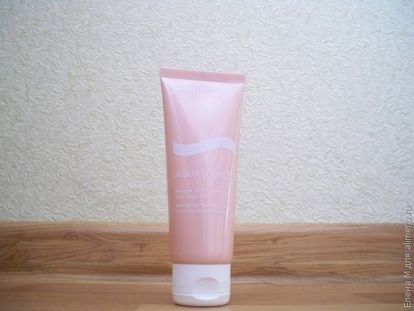 The annotation says that it intensively moisturizes and nourishes the skin with essential elements, returns a feeling of comfort to dehydrated skin and restores elasticity.
It is necessary to apply 1-2 times a week. Without washing, after 15 minutes, remove the remnants of the mask with a napkin.
My impression is – yes, of course, moisturizes and makes the skin beautiful. But when there is a peeling on my face, for example, from a mousse, then when the mask dries out, the peeling appears again. What does this mean? It tells me that the mask is not moisturizing enough.
I use it almost like a cream. More than 1-2 times a week. I won't say anything bad about it, but I won't admire either. Recently, I am not happy with the skin of my face, and no miracle remedies help me.
On it, perhaps we will finish.