True, it turns out that women usually sacrifice themselves. Someone cares and cherishes himself for the sake of a beloved man, and someone tries for himself. Fortunately, progress has touched women as well, and it becomes more and more pleasant with each passing year.
For someone, the limit of suffering is hot wax. I am sure, those who have not tried laser hair removal think so. I communicated with hot wax every month for no less than six years. As a result, the procedure for my pain is somewhere between watering flowers and combing.
Forgetting that the best is the enemy of the good, I went to the laser. A year has passed since the birth, but the memories of the sensations were still fresh. However, childbirth is nothing compared to laser hair removal. Imagine that you specifically and monotonously beat current. In the most sensitive place. I endured two procedures.
Have you ever seen a man who pulls out one (!) Sticking out of himself no matter where the hairs come from? He has tears in his eyes and an expression of universal agony on his face. Strange, but after many years I even felt pleasure in plucking my eyebrows.
Tattoo


This is also a sacrifice, because it hurts too. Personally, I only made myself eyebrows – the procedure is unpleasant, but quite tolerable, especially if you chat with the master, thereby distracting yourself from sad thoughts.
My mother did a tattoo of lips. And my mother, well, I am very tolerant of pain. And even she said that it was very painful, and she would think whether to do this procedure again.
High heels are recognized as a recognized aphrodisiac and, in general, are now the standard of beauty. Men wrinkle their nose: Uggs are deformity, ballet flats are anti-sex. I wonder which of the men would be able to leave the working day on a 10-centimeter thin hairpin, while maintaining a lovely facial expression? Thrill walking adds to the presence of ice.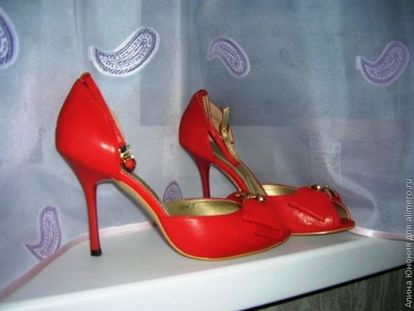 I admit, before the decree (read in my youth) I did not recognize a different shoe. I didn't even have anything to go to the nature – all the shoes in the wardrobe were with heels. And then povylazili veins. Pregnancy heals, yes. And now, after a few hours on my heels, my legs hurt. I wonder how Victoria Beckham feels in this regard? Or does she have a whole locker with spare legs and vessels for them?
In this section, narrow pencil skirts (very beautiful and also very uncomfortable), nylon panty hoses in the cold and other beautiful things. Here, it would be necessary to rephrase the title on Beauty requires the presence of the mind. For otherwise, as his absence, I can not explain the appearance of the majority of young people in the cold season.
I don't care about the beauty of low-waisted trousers, so from October to May I wear combress. Yes, a piece of linen does not wink playfully from under the belt, but the kidneys are in order.
Here I have no personal experience. On the one hand, pain is forgotten, but beauty remains. On the other hand, is this beauty really necessary, and in general, is happiness in it? It seems to me that the box with happiness will hardly fall on the head of an aunt with a big breast right at the exit from the plastic surgery clinic.
Yes, perhaps I would like to change something in myself, but I am not ready for such sacrifices. I am too afraid of any interference in my body, and not in this happiness. The main thing is that everyone should be healthy.
I have a friend who has an obvious defect of the nose – its large size and crook. And all her adult life she complexed and dreamed about the operation. Because of this, she didn't have a good relationship, she constantly tried to make up her nose, but to sit and take pictures in a certain position.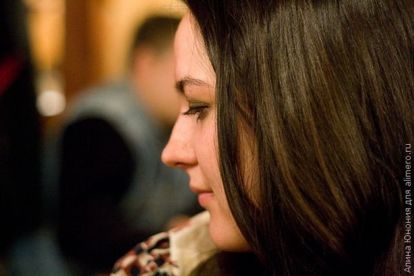 As a result, she still saved money for the operation, after which she began a new life – without complexes and self-doubt. And she met the man of her dreams, got married and moved to the USA. It is unlikely that he loved her for a beautiful nose. Rather, she finally fell in love with herself, which attracted the attention of the man.
Each of us decides on what sacrifices is ready for the sake of beauty. For some, the limit of suffering is a tight tail, and someone is ready to reshape the shape of the ears several times to prove something to someone.
And what sacrifices do you make for beauty?