Previously, I often used foundation, until I saw an advertisement for BB-cream. I tried. Then a friend advised SS-cream, I bought it – I did not notice any special effect, but I overpaid a few rubles. And then she wondered what was the difference?
Now I have two beautiful creams in my makeup bag, but there's still a difference between them, and it's not just about the price. Today I want to tell you about those functions of creams, which are not always indicated by manufacturers, and girls, who are not particularly versed in modern creams, can make the wrong choice.
If it is extremely simple, then these are creams that simplify the procedure for applying makeup. They combine the functions of moisturizing and foundation creams and are very easy to use. They are applied on a clean face, and after 4-5 minutes the skin gets an even and healthy color.
BB cream is a godsend that is ideal for girls with dry skin, because it can perfectly moisturize the face, while giving it the perfect color. However, this is not exactly what girls with oily skin need, because of the presence of silicone in the composition, it gives the skin an extra shine.
Contrary to the assurances of advertisers who claim that this cream is also anti-aging, it does not have any anti-aging properties. When its creators decided to improve the BB cream, they gave it more pronounced caring functions and called CC cream. But the difference between them lies not only in this.
BB – Blemish Balm – balm from imperfections. CC – Color Correcting – color correction. In fact, the same thing, but … SS-cream, unlike BB, is an option for girls with oily and combination skin, as it does not contain oils.
BB is used to mask the flaws of the skin, SS – to give it a smooth tone. CC can be applied to the skin around the eyes, but BB is not. BB is best used in the cold season, SS – in the warm. BB nourishes the skin, SS – as if powders.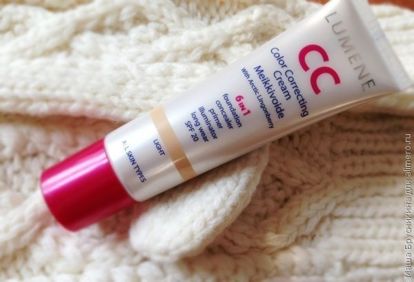 The main difference between these creams from traditional tonal means is that they can be used to mask redness or pigment spots, putting on the same place several times, because both of them perfectly adapts to the skin color.
And we all know that with a traditional cream foundation to do this will not work. After all, this area of ​​skin will immediately become darker than the main color.
But in spite of all its attractive properties, these creams cannot completely replace tonal foundations, creams, correctors. They are still designed for daily use, for easy and quick makeup.
Progress on this, of course, does not stop. And in America there is already a cream that has the same properties as BB and SS, and is able to reduce facial wrinkles, that is, with the effect of anti-age. Its name is DD cream. Soon we can expect its appearance in our markets.
Do you have BB or CC creams?