The first time I tried the base for the shadows. Before that, I had not even heard of such a product. And my shadows were rolling steadily in the middle of the day, and of course it looked awful. Therefore, I used the shadows very rarely.
But having learned that there are special bases on sale under the shadows, I hurried to buy one. Now I am not afraid to use shadows in makeup.
The consultant offered me the ARTDECO database, probably because I chose this brand for the shadows. And maybe for some other reason, I do not know.
The jar turned out to be so small that I was scared – I thought that this volume (only 5 ml) was not enough for 2 weeks. But when I started using it at home, I realized that it was leaving quite a bit, and therefore it lasts a long time.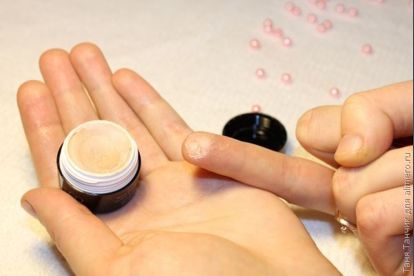 So, about the base. The smell is present, very thin, subtle, but pleasant. The base itself is light brown in color, but when applied to the skin, it is colorless.
The base should be applied to clean, pre-cleansed skin: both on the upper and lower eyelids. It is necessary to apply it with a very thin layer so that it absorbs well and quickly and the shadows are easily shaded.
On the lower eyelid, I put a shade of skin color – they remarkably brighten the skin and hide dark circles.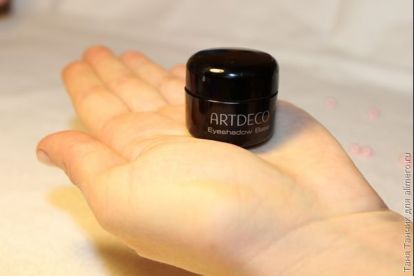 I put the base, and then I paint the eyelashes and eyebrows – during this time she manages to absorb. In addition, if the upper eyelid is accidentally brushed with a brush of mascara, it is much easier and faster to remove this defect from the base than from clean skin.
For 5-7 minutes, the base is absorbed normally so that the shadows do not stick to it in pieces and shade well.
Since I did not use other bases for the eyes, I cannot compare this product with others in quality. But in general, he suits me, I have no complaints about him.