A year ago, on Alimero, I already shared my impressions of using the Russian cosmetics brand Kora. Today I want to talk about two new masks in my arsenal. It is a soothing mask for sensitive skin and a cream mask with collagen for mature skin.
Soothing cream mask for sensitive skin
(with pomegranate and Boswellia)
Price: 238 rubles. (per share on the official website of the company)

The mask is recommended for sensitive and prone to frequent skin irritations, as well as for skin with closely spaced blood vessels. It has no age limit.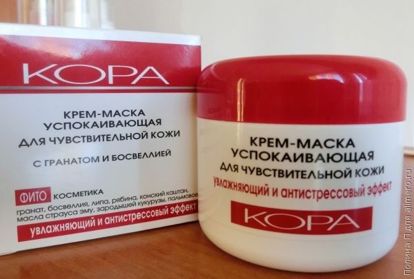 Application tips


The mask should be applied to moisturized skin for 15-20 minutes. To achieve the greatest effect, the manufacturer recommends using this mask together with a soothing cream for sensitive skin, after wiping your face with a tonic for sensitive skin. I did that.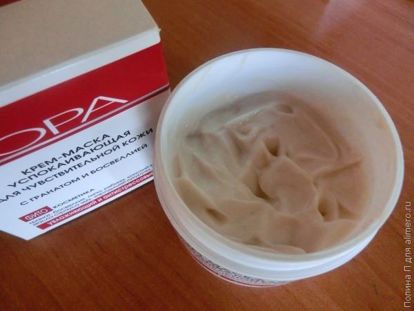 What did you like
– Of course, the price. The combination of price and quality in this brand (with rare exceptions), pleases;
– after the mask the skin looks great, the view is rested, the mask has a slight whitening effect. One of my most favorite masks in Kore.
What did not like
I just did not like the smell. Everything else is great.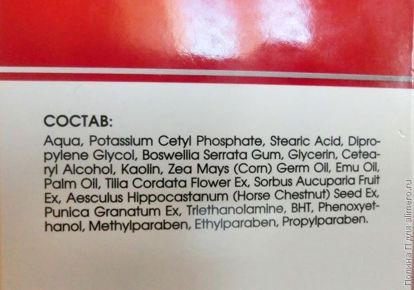 Collagen cream mask for mature skin
Price: 262 rubles (per share on the official website of the company)

The annotation indicates that the mask helps to cope with the age-related signs of aging and prevent the further appearance of age-related changes, strengthens and corrects the facial contour, improves skin elasticity, and so on.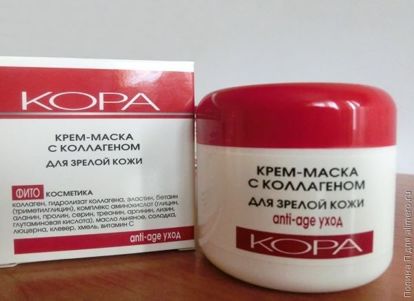 Application tips


The manufacturer recommends the use of a mask from 35-40 years. Apply it to moisturized skin for 15-20 minutes, then rinse with water.
All I can write is an excellent mask and I boldly recommend it to anyone over 35 years old. The only thing I noticed was that at the beginning of use, the visible effect was more pronounced than after several times of application.
I put this mask on my hands too, the skin after it looks great.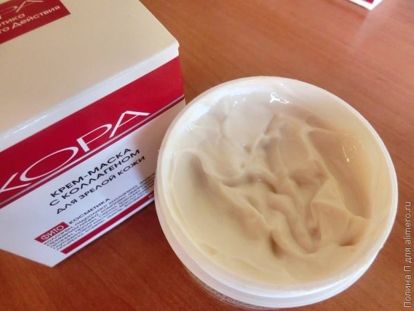 On the manufacturer's website I found a review with a recommendation to use this mask as a night cream, apply on face 2 hours before bedtime and do not wash off. They write that the effect after this is amazing. But I can hardly decide on such experiments with my capricious skin.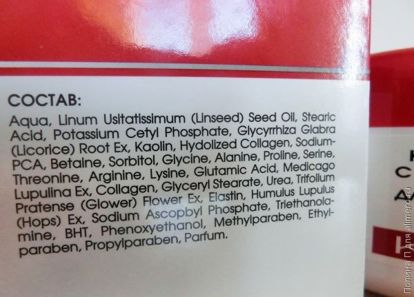 Conclusion


This winter, after unsuccessful experiments with expensive luxury cosmetics, a pile of wasted money and allergic spots on my face, I decided to switch to Kora again. Of all the bark masks, at least for my age and skin type, I consider these two as the most successful.