Baked blusher powder with reflective particles Pupa Illuminating Blush-Powder Luminys Baked All Over 03 – this is one of my strangest acquisitions.
Description

Luminys Baked All Over 03 is presented in four shades, ranging from light to dark. Two shades with a pronounced multicolored shimmer, one with a slightly less pronounced monotone shimmer and one matte. All shades are selected from the same color range, which allows them to be combined.
The case is quite large with a large mirror, accessories for applying blush is not provided. I bought it for $ 30, but on the Internet it would seem you can buy half the price – for $ 15.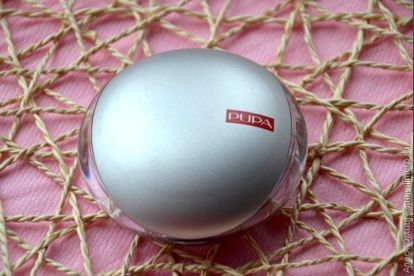 Personal opinion

How these blushes got into my makeup bag is still a mystery. The fact is that this shade does not suit me at all. I would say that he would look good on tanned dark-haired girls, but not on me, blonde with fair skin.
Apparently, a kind of eclipse found me in the store – there can be no other reason.
Since I can use these rouge only 2 months a year (when the skin is tanned), I use them as shadows the rest of the time, two medium shades are particularly suitable for this role.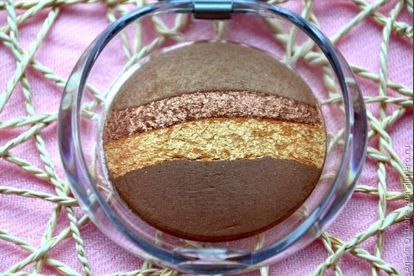 I can't say anything bad about Luminys Baked All Ove: they lie down well, they hold on for a very long time, the texture is gentle and soft. If I bought a shade that suits me, they would leave very quickly.
The only catch is that Luminys Baked All Over is baked rouge powder, but I absolutely cannot understand how they can be used as powder. Is that for stage makeup.
Benefits

– very persistent
– nice texture
– go well
– unusual shades
disadvantages

– lack of accessory for application
– the prospect of using rather dubious as a powder
– unusual shades (for someone it is a plus, but for someone a minus).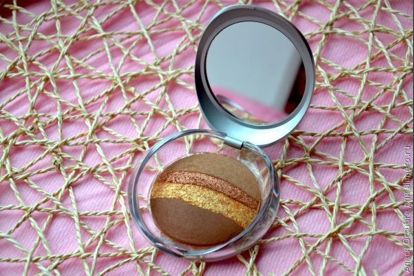 Useful tips

Do not be afraid to use as a shadow. They lie on the eyelid evenly and do not roll at all (my 12-hour test passed).