Recently I went with children to the park. Warm sun, beautiful flowers, great mood. I, as in my childhood, caught my daughter a dandelion fluff and said: Make a wish rather a wish! And you know what my child thought?
I want my mother to be beautiful, like a bride!
This is the phrase my baby gave me. With a joyful smile on the eyes.
– Why the bride? After all, I'm already married to your father! And I'm not going to get married anymore!
– Mom, you do not understand! Brides, they are all beautiful. So I want you to be as beautiful as a bride. Like your wedding day.
My God, what an amazing child, I thought. And not because it is my daughter, but because she thinks so. Of course, if you compare me to the bride, and me to my mother, then they are completely different people.
Before marriage and the birth of the first child, I tried to always look at the height. And the nails were fine, and hair, and makeup. I experimented with hair color, made highlighting, coloring, wanted to be different.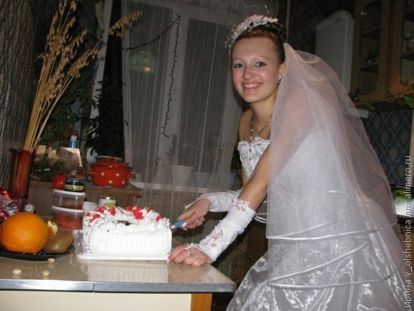 Now I am twice a mom. It is difficult to talk about beauty when you do not have time to do anything around the house. It also happens that there is no mood, maybe feeling unwell. But many young mommies are sure that their husbands consider them tired housewives. I enter this number. I'm really tired.
But when your own child insists that he wants his mother to be beautiful, it is worth thinking. After all, this suggests that the mother is ugly, unkempt, unattractive. And even though children love their mothers as they are, they still want their mother to be better and more beautiful than others. This is the incentive!
Of course, mom's life is full of anxieties, worries and worries. And I decided to find time for myself. After the comments of my baby, I really wanted to look beautiful in her eyes. For this, I decided to get up early in the morning and put myself in order. Facial cleansing, masks, light makeup will only benefit.
Pay attention and clothes. I do not take her to the kindergarten in household things, as it was before. Even if we do not meet anyone along the way, I must look beautiful and neat in front of the child, because I am an example for her as girls. Home outfit should be normal. Today I reviewed things in the closets and threw out the old battered things of school time.
Not tired, but attractive mom
Many husbands say about their wives: Tired. And they should say: The best, beautiful, attractive. Not only sociology and polls, but reality, speak about this. Many men complain that in the hassle of their house their wives forget about themselves, their appearance. Having arrived from work, the representatives of the stronger sex take their wives off guard: they are busy with the children, trying to feed them, or in endless harvesting.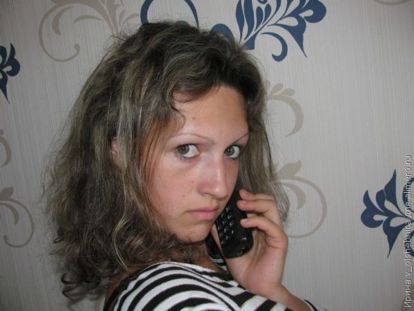 My husband is no exception. He only told me to throw everything and pay attention to him. He, as before, sees me as an attractive wife. Why? Because I realized that being a mother is not a sentence. This is a new status in life. As for me, this is generally the most important thing in life!
With children, I try to find time for myself. In the morning, while everyone is asleep, I do the necessary hygienic procedures, washing, makeup, dressing, waking the children, and we go to the garden. I am not tortured, but made up and beautiful.
In the afternoon, in troubles, I have time to glance in a mirror, to correct a make-up, a hairdress. Why look good at home? Well, you know, you have to respect yourself first. Do you like looking at unwashed and uncombed person? I doubt it. So in the decree is to take care of yourself. I got it. Rather, my daughter helped me understand this. Thanks her!
I think that to be an attractive young mother is quite real if you just want this! And what do you do to be beautiful and well-groomed? Do you have any beauty secrets? Share your experience, I am very interested in your opinion!