I want to tell you about ARTISTRY eye cosmetics. I'm not sure if it makes sense to compare cosmetics from different companies. It seems to me that the point is not that some kind of cosmetics is better or worse, but how well it fits the individual characteristics of a particular person, therefore there are completely polar opinions on the same cosmetics.
It has always been difficult enough for me to select eye care products. Due to the individual structure of the face, I have hanging eyelids, so the fold between the moving and upper eyelids usually has moisture and fat. Carcasses in this case, as a rule, are imprinted on the eyelids and smeared on oily skin. Therefore, as soon as waterproof carcasses appeared, I began to buy them.
ARTISTRY Mascara 200 Waterproof Mascara


ARTISTRY waterproof mascara was able to solve my problems. It does not spread and does not smear, does not collect lumps on the eyelashes, exactly tints the eyelashes. The brush has a conical shape, due to which small cilia in the corners of the eyes are easily tinted. Mascara does not make eyelashes heavier. What I did not notice was the promised increase in volume.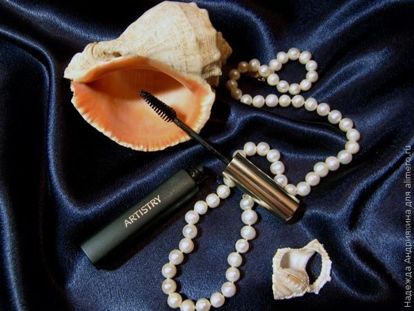 In the period of business trips, when after two or four hours the road needed to work with people, and there was no time for fresh makeup, this mascara simply saved me.
You can use it for a long time, if you properly immerse the brush in the tube. It is washed off with a special makeup remover (two-phase liquid of the same company).
Currently, the design of the ink has changed.
Pros:


– resistant to moisture and water
– does not spread, does not smear, does not crumble, is not going to lumps
– evenly paints eyelashes, does not allow to stick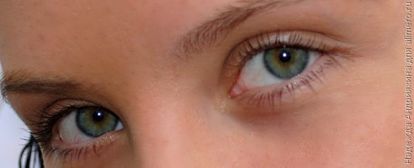 Minuses:


– lashes do not become more voluminous and fluffier
– not commercially available, distributed by Amway
Conclusions and recommendations:


This mascara is suitable for people dealing with a moist environment or oily skin. You should not count on an increase in volume and fluffy eyelashes, but you can not worry that the mascara will be smeared or peeled off.
In order for the mascara (any!) Not to dry out, the brush should be screwed into the tube, and not moved with it, like a piston. Piston movement injects air bubbles into the ink, and mascara dries faster for this reason.
ARTISTRY Eyeliner with applicator


Due to the above-described eyelid features, I rarely use eyeliner or pencils. Usually used when applying evening makeup. Pencil ARTISTRY did not disappoint me as much as the ink.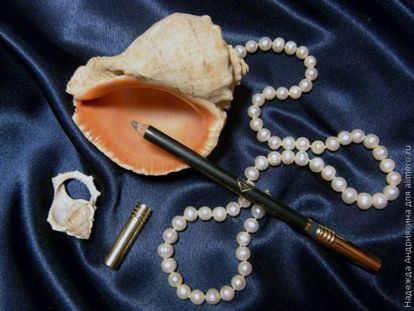 For different eyeliner options with a thin line or a feather shaded on the back of the pencil there is a soft sponge applicator.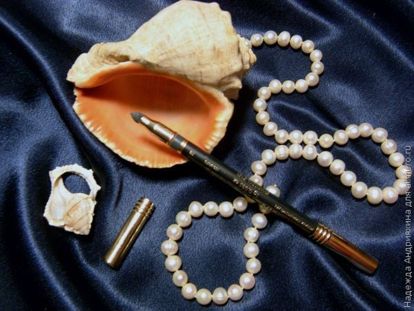 Pros:


– thin sharp tip, soft stylus, easy application of contour line
– well sharpened
– it is exactly applied and easily shaded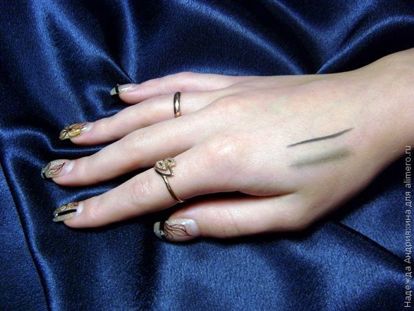 Minuses


– over time may be smeared
– not available for sale
Conclusion: soft enough for drawing a pencil, shading, apparently, is preferable to a thin line, as it is able to smear.
ARTISTRY Compact Eyeshadow


These shadows for me – the delight of the soul. I will use them with pleasure for applying festive makeup. Very silky structure, easy to lay down, easy to shade. It can be applied as an applicator and brush. Hold on during the day, without smearing and not gathering in the crease of the century.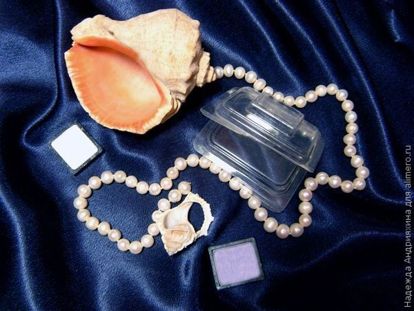 The structure is just velvety, very pleasant feeling on the skin.
First of all, I bought white shades Starry night. They can be mixed with any other shadows, not necessarily ARTISTRY, and get silvery shades of any color. Also enjoyed the tones of Iceberg and Lace, for my fair skin and white hair, they turned out to be very good.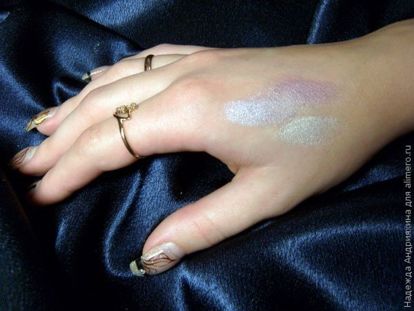 Shadows are sold in temporary transparent packages, each tone separately. If you take the road, it is convenient, do not take up much space. Cases for shadows and blush sold separately, you can collect a palette at your discretion.
Pros:
– silky structure, easy application by applicator and brush
– smooth covering surface, velvety feeling on the skin
– do not crumble, do not smear, do not gather in the crease of the century
– you can mix tones, getting new colors
– you can collect the necessary palette of individual tones


Minuses:


– case sold separately and expensive
– you can not buy shadows in the free market
Conclusion: shadows of good quality, a large selection of shades, there are both matte and shiny, perhaps a mixture of colors to obtain the desired color.
On the official website of Amway, this cosmetics is positioned as elite, standing in the same row with Clinique, Lancôme, Estée Lauder and Shiseido according to global sales research. Advertising is advertising, and your own skin will always tell you which cosmetics is more convenient for you. ARTISTRY suited me.