The modern world offers us women a lot of different ways to become more slim and beautiful. But sometimes, new technologies make beautiful women artificial dolls. Sometimes, without noticing that, in the abundance of all kinds of hair and false nails, some ladies look ugly and tasteless.
Numerous beauty salons, the Internet, and hairdressing centers are replete with proposals for building up everything that you can imagine. But is it really necessary?
I have to say that my topic is my personal view on artificial beauty. I do not want to offend anyone!
I love beauty in all its manifestations, and I think that what women now do with themselves in the modern world is unnatural and even vulgar. The nature has rewarded me with strong nails, which practically do not exfoliate and have a good shape. Therefore, I have never increased my nails, as it does not make sense and would lead to additional costs.
I remember my one acquaintance who had a trapezoidal nail shape from an early age and could never grow a minimum length due to fragility. She is now just happy, as she can build neat short nails. In this case, I am not even against artificiality.
But I never understood and do not understand when, for example, high school students build up their ugly witch nails, if they have normal nails. And not only schoolgirls, but also adult women. In addition, the length is not in fashion now. If I ever decided on a similar procedure, I would have made myself a french jacket with a minimum length.
Hair extensions are an incomprehensible invention for me. This is probably invented for impatient women who can not wait for the growth of their hair.
Again, an exception for me are women who can not boast a gorgeous shovel of hair. But when almost everybody does it, I don't understand. It looks especially awful when its hair is not yet sufficiently grown and profiled, and below it is a high-toe.
Forgive me, but such representatives of the beautiful half of humanity remind me of cows, who travel by public transport. In artificial beauty, there must be a certain rule: everything must be in moderation.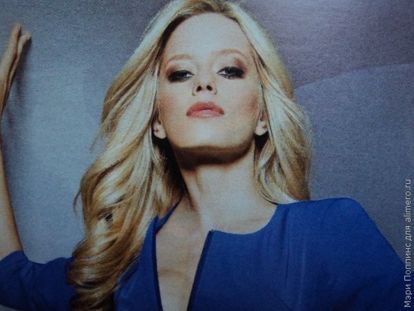 I do not argue that you can grow eyelashes, if nature cheated you. But why make them huge? I do not understand.
It seems to me that it is even difficult for girls to blink because of such length. I wrote about this for good reason, because during the times of the dance career, I sometimes had to stick very thick and long eyelashes for my stage image. And it was very uncomfortable.
You need to resort to plastic when one or another defect prevents you from living a normal life and causes a bunch of complexes. Thanks to modern plastic surgery, one can work wonders.
Once a friend told me that her husband wanted her breasts to be bigger. And what do you think? This friend lay under the knife to satisfy the wishes of his faithful. There are a great many such stories, only some of them end in disastrously for women.
Of course, if I had a zero breast size, perhaps I would have done an increase in her breast size, if available. And so, I am completely satisfied with my incomplete second 🙂 And collect money for an operation, because someone wanted that, I would never.
My mom has no sense of smell after an injury. Here she should have had surgery to repair the septum, but this does not prevent her from living. As soon as she was told that she had to break her nose, immediately the desire disappeared and the conversations ended there. Yes, and all this is expensive.
Oh, oh, that annoys me the most! Does the woman herself, after pumping something into her lips, does not see that she looks terrible? I can not understand it. In addition, she read stories on the Internet more than once, when Botox went to another part of the face. B-rr! If there are no lips, then yes, why not.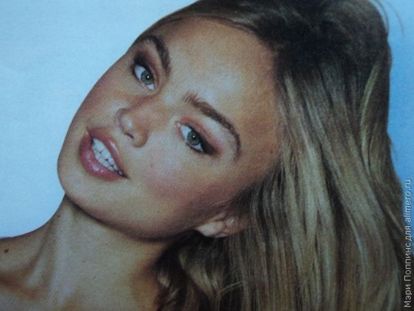 Rejuvenation shots
I treat this type of cosmetic procedure more or less neutral. When the body and the skin a little help to fight with age, it is very good. True, I don't know if I'll ever resort to such procedures, because I'm afraid of shots to other parts of the body, and then my face.
I am in favor of the opinion that it is necessary to build up nails, eyelashes, hair and go under the knife in case of emergency, when you have a strongly crooked nose, your chest is small or completely absent. You can pump out fat by sports and proper nutrition.
Dear ladies! In a fashion natural beauty, do not spend money on artificial reincarnation. In addition, I have not met a single man who would like it all. All for the naturalness! Be always beautiful and natural!