For a long time I have been using all the well-known pharmacy vitamins in caring for myself. About how AEvit helps me to be beautiful, I want to tell you today.
I buy the most common face cream. I usually take an inexpensive, our domestic, in a jar of 50 mg. I cut 2 capsules of vitamin A Evit, add it to the cream, mix well with a spatula. I use this cream for a month. I do not recommend storing it longer because it will deteriorate.
I also add AEvit to various face masks. It is especially good in its pure form. When I had inflammations on my face, every evening for 3 weeks I cut the capsule, put oily liquid on my face, kept for 10-15 minutes. Remains of vitamin cleaned with a napkin.
The effect I got is simply amazing! I did not recognize my skin – clean, smooth, silky! Now I do such procedures on a course of 2 weeks every 3 months.
For hands and nails
Every evening I grease my hands and skin around AEvit's nails. I also pierce the capsule, squeeze out the liquid and rub it in with massage movements. I already forgot when I bought hand cream!
My nails have become strong, do not break, do not exfoliate. The only negative is that vitamin A is not absorbed into the skin like a cream, so I take it for a while and then remove the remnants with a napkin.
I think that if someone is uncomfortable to do so, you can simply add it to your favorite hand cream.
Before shampooing process, I pour a little shampoo (as much as I need at once) into a separate container, add the contents of one AEvita capsule, mix it thoroughly.
So I constantly wash my head. Girls, my hair has become alive – they are shiny, thick, elastic.
For eyelashes and eyebrows
In a clean vial from under the carcass I pour burdock oil, about 10 ml, and add 2 capsules of vitamin A Evit there – I cut and squeeze the oil out of them.
In the evening every day I put the mixture on the cilia and eyebrows. They became thick, long and acquired a natural shine.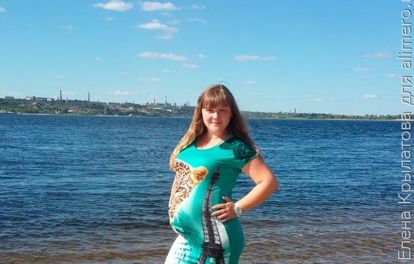 Vitamin course
Having consulted with the doctor, I began to take AEvit courses. I do this for prophylaxis so that there is no avitaminosis. But every time I always consult with the doctor, because taking this drug can adversely affect the body, if suddenly there are any violations.
I wish you all beauty and health! Tell us, do you use this wonderful vitamin? If so, how?