I ordered a set for girls in Yves Rocher – a gift for my daughter on March 8 is ready for me). How did I buy the set? Spontaneously. He liked me in the catalog, but did not want to spend money on such nonsense. However, on the phone creating an order, suddenly included it in the shopping list.
And now about him more
The set includes a small mirror made in China, 3 small lipsticks of 0.4 g each (2 shades of rose — one is lighter, the other is darker, and one is coral.) And a set of stickers for the face and body. All this is packaged in a file on the lock, that is, you can use it as a cosmetic bag. The cost is 200 rubles.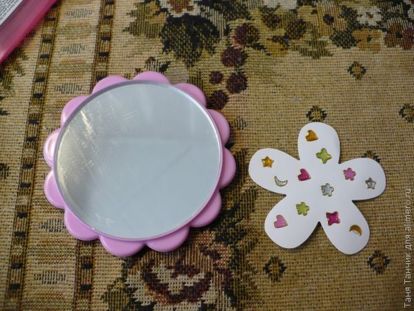 In the composition I saw a lot of chemistry, although it is written that the product was tested on children, and so on. I will not buy this anymore. I'm sure the composition of the Little Fairy is much more adequate.
Girls love to watch their mother make up and often want to try her mother's makeup too. So that the child does not suffer and does not envy, it is better to buy him a small set of cosmetics for games. To play in an adult aunt, the set is quite suitable for girls from 6 to 10 years.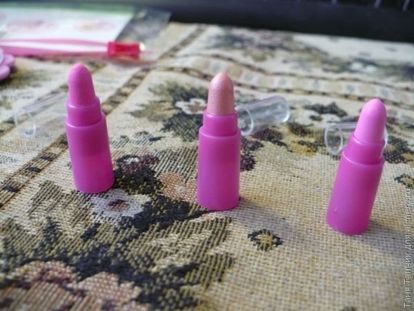 I especially liked stickers for face and body. Children love to stick stickers, and here – also on their bodies. True, their eyes and lips can not be applied.
Lipstick moisturizing, pink shades matte. Coral – a little pearl. Shades are bright, look beautiful. Opaque.
– bright colours
– convenient packaging
– beautiful stickers
– the girl will definitely be happy
– chemical composition of lipstick
– mirror made china