Once I happened to read an interesting article about lipstick. In that article, it was calculated how much lipstick an average woman eats in her life. The numbers in the article hit me! According to the authors of the article, each lady has to eat about 10 kg of lipstick!
After reading this amazing little article, I decided to share it with my friends. Together with them, we began to calculate, taking the mass of one tube equal to 4 g. The results amazed me even more! These figures corresponded most of all to my expenses of lipstick, for girls they turned out to be somewhat more modest.
On average, I buy 3 lipsticks per month. Today I will talk about the little pleasant discoveries that I have made for myself recently in this matter.
Most of all in my arsenal of lipstick, purchased from distributors of the company Oriflame. This is not due to my addiction to the cosmetics of this company, all the more prosaic.
The fact is that the distributors of this particular company almost every day come directly to our institute, offering to purchase their products. It's much easier for me to buy lipstick from them than to go to some specialty store.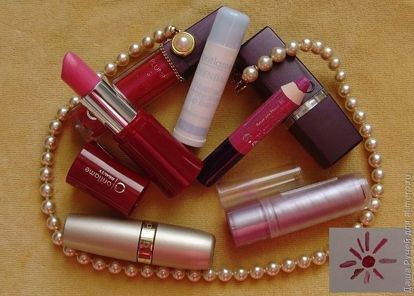 However, sometimes I get lipstick from other companies as well, so to speak, random acquisitions. Two such acquisitions of the last month have been very successful.
For several years I have been buying products at the Siberian Health company. Among the products offered by the company, there are cosmetics. Earlier, I tried this company's lipstick, but I didn't like it — it dried my lips too much, so I didn't buy lipstick here.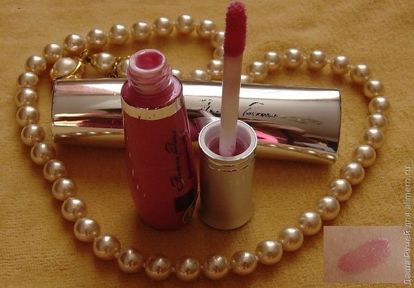 After another purchase in this company I was offered as a gift to choose a lipstick-cream as part of some kind of advertising campaign. Not hoping that I would use it, I still chose the color I liked. Lipstick was just amazing! It is applied as liquid lipstick, but its consistency is much thicker!
Prior to this gift, I generally rarely purchased liquid lipstick. But I really liked lipstick cream. It is amazingly smooth on the lips, does not spread, has a silky texture. She still has such a feature that when applied it is absorbed, so you need to apply it in two layers.
And one more random purchase of the last month is luminelle Rouge Dragee lipstick, which I ordered together with other cosmetics from YvesRocher. I usually buy lipstick for about 300 rubles, but this time I ordered (out of pure curiosity!) Lipstick a little more expensive – about 400 rubles. I did not regret it at all!
Lipstick is wonderful! I picked up the shade successfully; a pleasant sensation of moisturizing the skin appears on my lips. The aroma is simply amazing! Only one obstacle arises: I could not find this lipstick in the specialized departments of our stores, I have to order it by mail.
And a few more words about the pleasant little discoveries that I made for myself at Oriflame. As I have already said, the lipstick of this company is clearly leading in my cosmetic bag. But not all lipsticks that I acquired in this company suited me. Today I want to talk about my favorite lipstick.
The absolute favorite for me at Oriflame is Giordani Gold lipstick. This lipstick has a rich color, very well and smoothly falls on the skin of the lips, it can be used even without a pencil. Lipstick has a pronounced softening effect. Apparently, not in vain, this lipstick is presented in each Oriflame catalog.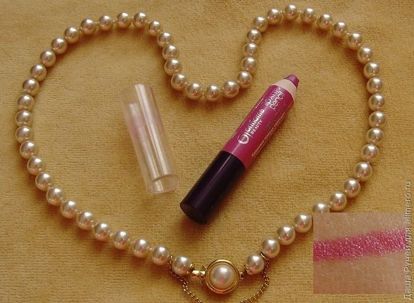 Once I bought in this company cream lipstick in a pencil. For me it turned out to be a very useful find! To tint lips between occupations it is necessary very quickly, literally on the run – changes rather short!
Therefore, at work it is impossible to use a pencil for a stroke, but here there are two at once in one: both lipstick and a pencil! True, very convenient! Cream lipstick in a pencil now lives constantly in my cosmetic bag.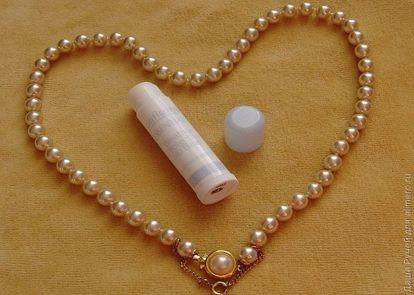 And last winter I bought a protective lip balm. He has absolutely no color. It can be applied under any lipstick. This balm was also a wonderful discovery for me. For the first time in many years last winter, I have never had any problems with cracked lips. Hygienic lipstick, which I used earlier, did not solve this problem!
These are my little fondant secrets …