Cosmetics is sure to have every woman. Someone is a huge case, others have enough pocket version with a minimum of funds. Nevertheless, I have a list of cosmetic products, which, I think, should be in the arsenal of every woman.
In the days of my mom's youth, there was no such thing as a special pencil sharpener for cosmetic pencils. Moreover, even ordinary school pencils for drawing were sharpened with a knife.
Now without it in any way, because only a well-sharpened pencil can draw the perfect arrow, lip contour and correct the shape of the eyebrows. And you should not hope for sharpeners of schoolchildren, because the angle they have is much smaller, which is why more wood is removed when grinding, in general, not what we need.
Useful advice: do not forget to wash or rub the sharpener from the slate leads after each use, so as not to soil the next pencil.
Lip balm
Even if you have colored lipstick all day on your lips, this is no reason to forget about lip balm. After all, many factors around us only do what they dry: wind, cold, sun, water, the same lipstick (especially resistant), etc.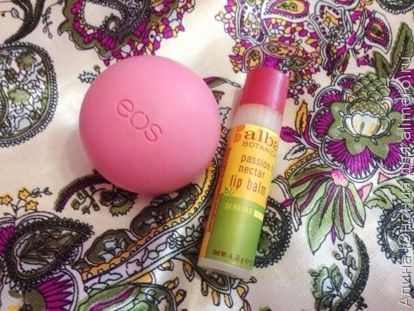 Using a balm as a base is not the best idea, because lipstick can flow because of this. It is much better to use it at night or in those moments when lips relax from lipstick with color.
Of course, a large mirror (and not one) is in every home. In addition to it, in every handbag there should be a pocket mirror in order to check and correct makeup during the day.
As an option, you can use the powder mirror, but I prefer the version with a beautiful mirror, which has the character of a separate accessory.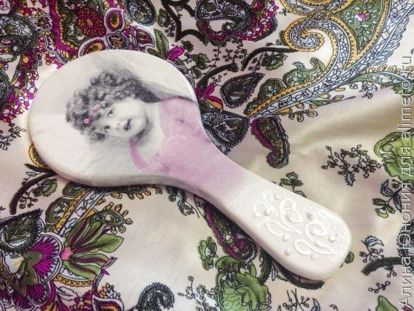 Probably, you can do without a separate comb for eyebrows and eyelash curlers, but hardly without tweezers. Moreover, it is not the first season that much attention is paid to eyebrows and their form.
Each of us probably has exactly the tweezers, which can remove excess hair as quickly and comfortably as possible. There are several variations: with a straight or beveled tip, in the form of tweezers or tweezers with handles like scissors.
I did not specifically specify this point, because each of us has different needs and habits. For example, compact powder and concealer are enough for me, but someone else needs a foundation, a foundation and a stick-shaped remedy to correct problem areas of the skin.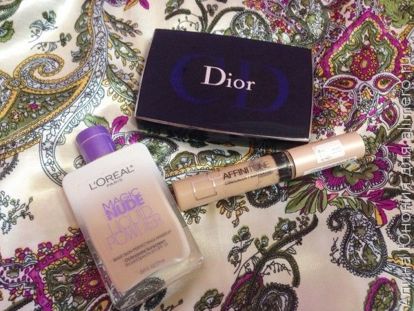 In any case, I believe that it is necessary to get rid of the shine and even out the complexion. Let not every day (on maternity leave, for example), but this should be done. Perhaps someone does not agree with me, of course, this is your right;)
Nail file
For many years, you can trust your hands only to professionals, but, alas, none of us are immune from a broken nail. I do not know about you, but this circumstance annoys me terribly until the edge of the nail becomes smooth.
That is why I always have with me a miniature version of a file for first aid to the victim.
Also in my makeup bag not for the first year other permanent residents have been living, but these are rather my individual features, because not every woman uses eyeliner, eyebrow pencil, lipstick and gloss with color and shadow. And without what you can not imagine your beautician?