I began to notice that many girls sometimes laugh funny about some things. I recently had a female conversation in our office. We decided to discuss the myths about female beauty.

Myth number 1. Ugly girlfriend.
The first myth that we have dispelled together is the myth that against the background of an ugly girlfriend you can look more impressive. I repeatedly noticed how at the institute some girls with a standard appearance intentionally made friends with people with unattractive features. And, you know, they did not look more beautiful against their background. Yes, and the guys did not use the demand.
And one of my classmates noticed that in photos with more beautiful people, she begins to look more attractive. Many of my colleagues agreed with this, and we dispelled the first myth.
Myth number 2. Beautiful women are more often sought after by men.
For me, it is generally a well-known myth. It is only at first glance, it seems to us that men are led to the external beauty of a woman. In fact, as my husband says, the main thing is that a beautiful and feminine soul should be hidden under a beautiful shell, and not just a glamorous creature.
It is important for men that we, women, be not so much beautiful as feminine – both externally and internally.
Myth number 3. Women are either beautiful, or not at all – so ordered nature!
In fact, not all women manage to reveal their natural beauty. Here our colleague admitted that when she goes to the salon, there she does her styling and natural makeup, but it seems that she is so transformed that it is difficult to know. And most do not get such an effect.
Here the main thing – the ability to emphasize. And this talent is given to someone by nature, but not to someone.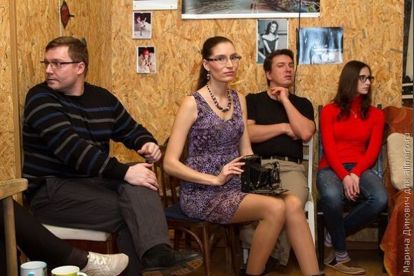 Myth number 4. Beauty is happiness!
Well, here we all burst out laughing at the whole office. It turns out that only beautiful girls have the right to happiness. That is, all the beauties – happy and loved ones, and the rest – with a standard appearance for happiness, do not take a turn! So does it work out ?!
I'm sure that the main thing is to be an optimist! And then you will be happy! And love! The myth disappeared again. Although there really is nothing to think about. Absurd somehow.
Myth number 5. Beauty requires sacrifice!
As the most beautiful woman in our office, a 45-year-old accountant, Olga Ivanovna, says, beauty takes time and patience. After all, beauty is not only cosmetics and a good manicure, but these are our daily efforts. Self-care is time consuming. But return pleases! And is this a victim ?! I am begging you!
And what else is the statement that you can dispel?