Girls, today I will tell about a universal remedy in my cosmetic bag – cream blush and lip gloss 2 in 1 – Essense from the Girls On Tour series in shade 01 Big Apple.
The manufacturer (Germany) promises a non-tacky delicate creamy texture. The product is universal – suitable as a blush and lip gloss.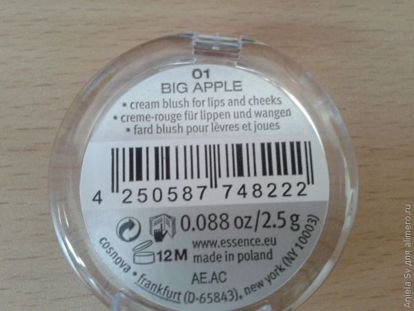 This product came to me as a gift from one beauty blogger girl. I have to say that I dreamed of cream blush, but could not reach the store and choose the right ones. And here I got my old Wishlist and was very happy about this fact.
Packaging and appearance
Blush (I will call them so, because I mainly use it as this) – packed in transparent plastic, rather flimsy in appearance. But knowing this trademark, I am not surprised. The lock is well made, it snaps tightly and even has not broken yet. True, there is not a word in the package in Russian, but in principle it is clear what kind of product it is.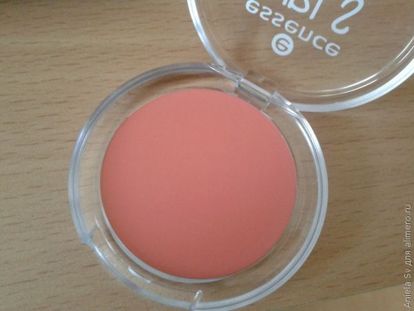 At blush very gentle cream texture, but at the same time dense. Pleasant aroma – reminds me of nectarine aroma) Quantity in a package – 2.5 g.
Hue and application
A very beautiful shade of blush – hot pink, piercing. But on the cheeks and lips is quenched in an inconspicuous haze. Blush gives a very good color – a light touch is enough to draw enough on one cheek with a finger.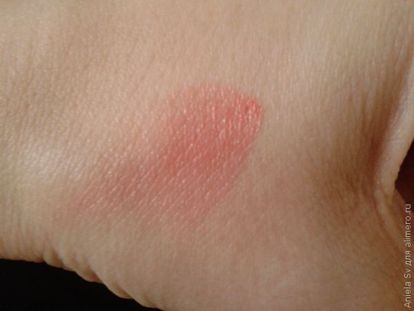 I don't know if everyone is up to date, but cream blush needs to be applied on top of liquid tonal resources and powder on top, and in no case should you put it on powder anyway, otherwise nasty lumps are formed. I do that, I do my makeup and I shade a little blush on the apples of the cheeks before applying the powder, and only then I powder – then it turns out to be a very natural blush – like from a cold.
Blush is very silky, fits well on the skin. Do not clog pores. A little fade on me during the day, but I think these are the features of all cream products. Blush is a universal product and is suitable for any make-up, since, if desired, they can be layered to the required color – they are very evenly layered and do not give a vulgar effect.
I am very pleased with them and have already advised all my friends. As for the use of these blush as lip gloss – here they no longer behave so well. On the lips, the color becomes barely visible, as a gloss, the blush is a bit dry, it falls unevenly on my lips and rolls into a white strip within half an hour after application.
Of course, I do not lose heart and use it as a blush – here they are perfect. I got a blush as a gift, but you can buy them for 179 rubles without a discount.
Do you use universal means?