I think everyone has heard of Cleopatra. After all, during her lifetime she had become a legendary woman. Yes, and she went down in history as the queen of unearthly beauty and attractiveness. No wonder in her honor called beauty salons, hairdressers. Yes, and many cosmetics are trying to sell only because of her name.
The appearance of the queen is not known for certain. But the story tells us that this woman looked flawless. In addition, in the movie the role of Cleopatra is played by the best actress-beauties.
Does everyone know about how she looked so attractive? The queen has always sought to maintain her youth and freshness. At that time, not everyone was in good health until the age of 38. And she managed to preserve both health and youth. Her own beauty secrets helped her in this. They interested me too. So I decided to share with you, dear readers.
1. Bath with milk.
Egypt, in which the queen lived, is known to all for its hot climate. Naturally, the skin of all Egyptian women is very dry, as we have in the sun. My skin is also prone to dryness. Therefore, I, like Cleopatra, take milk baths in the summer. Of course, my bath is not quite milky, but still there is an effect. I dissolve 1 cup of natural honey in 1 liter of hot milk. This mixture is poured into the bath.
Milk and honey are known to many of us for their soothing properties. The well-known brand of cosmetics even released a product line, which is called Milk and Honey. I use these creams, I like them.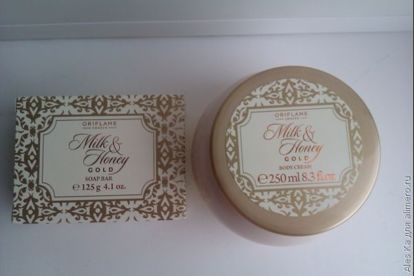 2. Nail polish.
Naturally, now there are a lot of beautiful nail polishes! All of them are various: strengthening, accelerating growth, gel and simply colorful. Cleopatra had no such magnificence. But she did not despair, but simply used henna. Of course, such a manicure is short-lived, therefore, she often updated it, like any self-respecting girl.
I once used henna to strengthen hair in the form of a mask. But she did not see the effect, only the structure of the hair deteriorated. And in the summer I also beautifully painted my hand with henna. All these curls, dots … well, I liked the design very much, and that's unusual!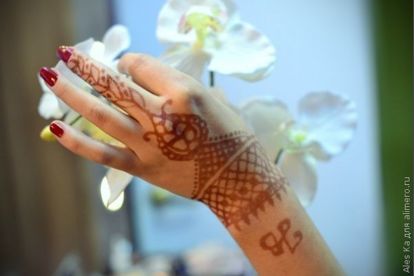 What was Cleopatra's makeup? In the films she is depicted with brightly made up eyes and eyebrows. The palette of shadows was then made of pigments of minerals and plants. She had lipstick and rouge, which were made from natural ingredients: pigments, fats and iron oxide. 🙂
Instead of perfume, the queen used essential oils. I do that too. For example, during pregnancy, all my favorite perfumes irritated. I just could not stand their smell. But the oil of roses and lavender to my surprise, I endured normally.
Cleopatra used various incenses. From the essential oils – cypress, frankincense, rose, neroli. Perhaps it was then that the first perfume with pheromones appeared. As they say, not a single man could resist the queen. Apparently, she skillfully used oils and perfumes.
It seems to me that hand cream is the most necessary thing in a cosmetic bag or on a table in the bathroom! Follow the beauty is very important. It is known after all, and many generations noticed that age is given out by the neck and hands. The skin becomes flabby with age.
To avoid this, I not only lubricate my hands with cream, but also try to make baths for hands and feet. They, too, need additional makeup! Cleopatra also watched her own hands, which is not surprising. Here she just used a decoction of plantain, calendula and nettle with the addition of castor oil and honey.
The benefits of detoxification were known in those times. At that time, the glorious beauty drank 100 ml of olive oil and lemon juice. True, I am not very ready for this. The maximum that I did was saw activated carbon and Enterosgel.
7. Shampoo.


The shampoo that was made to the queen consisted of egg yolks, almond oil and honey. A good shampoo, very pleasant due to almond oil. True, replace this oil with any other. Such healing shampoo, I believe, will suit owners of dyed and damaged hair.
8. Face cream.
A person is always a business card, and it should be beautiful, well-groomed, I think. I was interested in the recipe of Cleopatra, according to which she made a face cream. It consists of aloe juice, beeswax and all the same almond oil. This mixture is boiled, you can add fat to it. But I did not do that. Just added vitamin A and E.
Cleopatra resorted to the use of face masks. And basically, it was clay, which is still used in cosmetology to this day. Different clay has various functions. But, as a rule, any cosmetic clay has good whitening and antiseptic properties.
I love this cosmetic! Nowadays, scrubs exist with a wide variety of smells. One of my favorites is a sugar body scrub with an incredibly delicious aroma! But Cleopatra was content with a mixture of sea salt and thick cream, which is also a good thing, by the way. Sea salt is an excellent scrubbing agent. The cream, in turn, softens and moisturizes the skin.
That's all the secrets of Cleopatra. Did you know about this? Maybe you use something from her arsenal?